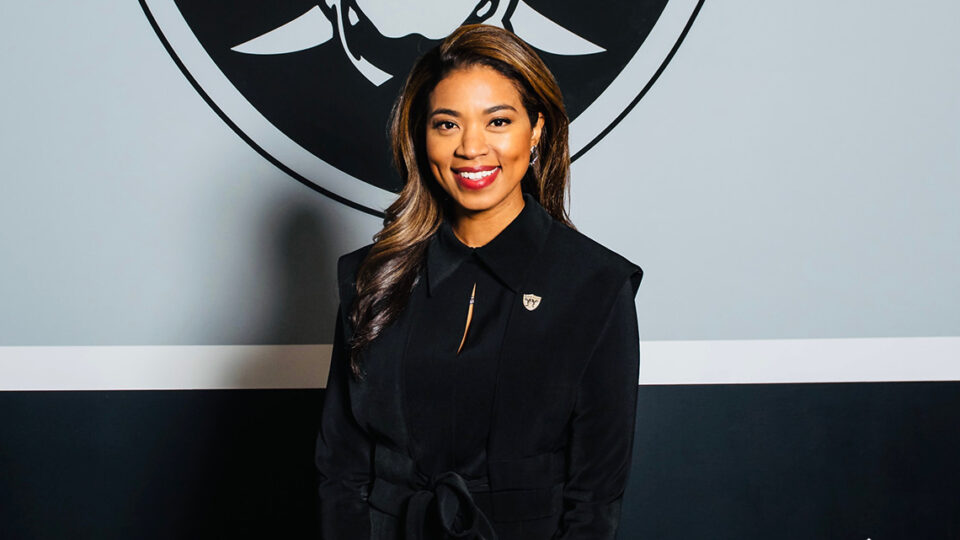 Sandra Douglass Morgan is the first black woman to hold the title of NFL president after joining the Raiders.
Sandra Douglas Morgan is no stranger to breaking barriers. She was the first Black city attorney in the state of Nevada from 2013 to 2016.
"I definitely never want to be the last," Sandra Douglass Morgan said, "and I want to get to a point where there is no more firsts."
She arrives in Las Vegas at a tricky period in its history as two presidents and several prominent executives have left the franchise within the past year.
Want $250 to bet on NFL futures?
Sign up here!
"It's no secret that this organization has faced some recent challenges, but I want to be clear, I am not here to sweep anything under the rug or avoid problems or concerns that need to be addressed," Morgan said. "It is not lost on me that this is a critical and defining moment in the NFL. It's important to me and it is my intention to make a meaningful contribution well beyond the Raiders family.
"We have so much more to do, and I'm excited to be at the helm of that growth and look forward to ushering in the new chapter for the Raiders," Morgan continued. "The fact is I have accepted this role because I believe in the promise of the Raiders, I believe in the future of the Raiders, and I believe in this organization's tenets of community, integrity and, most of all, commitment to excellence."
Read:
Jaguars Could Be Sleeper For Playoffs In 2022
"I am thrilled that Sandra has agreed to join the Raiders family," Raiders owner Mark Davis said in a statement. "Her experience, integrity and passion for this community will be invaluable to our organization. From the moment I met Sandra, I knew she was a force to be reckoned with. We are extremely lucky to have her at the helm."