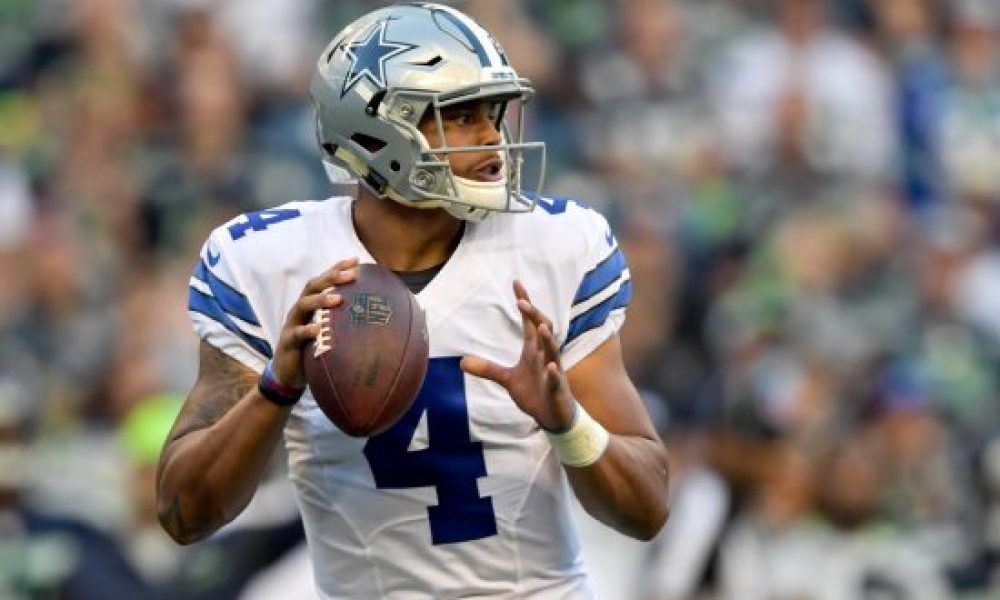 Kirby Lee-USA TODAY Sports
The Dallas Cowboys took a significant step forward in the 2021 season, earning their first playoff berth and NFC East division title in three years.
The Cowboys are hoping to take another leap by pushing their way toward Super Bowl contention in 2022. In the roughly two months ahead of the upcoming campaign, star quarterback Dak Prescott took a few of his teammates on a trip to build more team unity.
"It was great obviously just being able to get away and do that," Prescott told Mark Lane of WFAA during the quarterback's youth football camp via Pro Football Talk. "We didn't get a chance to do it last year obviously with the (rehab for the ankle) injury. But having CeeDee, Schultz, Sean, got the rookie (Tolbert) out there for some reps, and Zeke obviously. It was great to have that camaraderie. Then, again, go over to Miami, open up for us, let us have the facility, and put in some great work, some great work that some of those guys may not have gotten in the back half of OTAs and stuff."
Offseason ventures such as the one Prescott and his teammates took are common to build a stronger internal rapport. The Cowboys possess a talented roster, and the Pro Bowl quarterback will need to be a huge part of the formula.
Want $250 to bet on the NFL?
Sign up today!
Dallas is hoping that Prescott can be the quarterback that leads them to a championship, as his four-year, $160 million contract last offseason would suggest. The pressure is on his shoulders to prove to the franchise that he has what it takes to guide the Cowboys back atop the mountaintop.