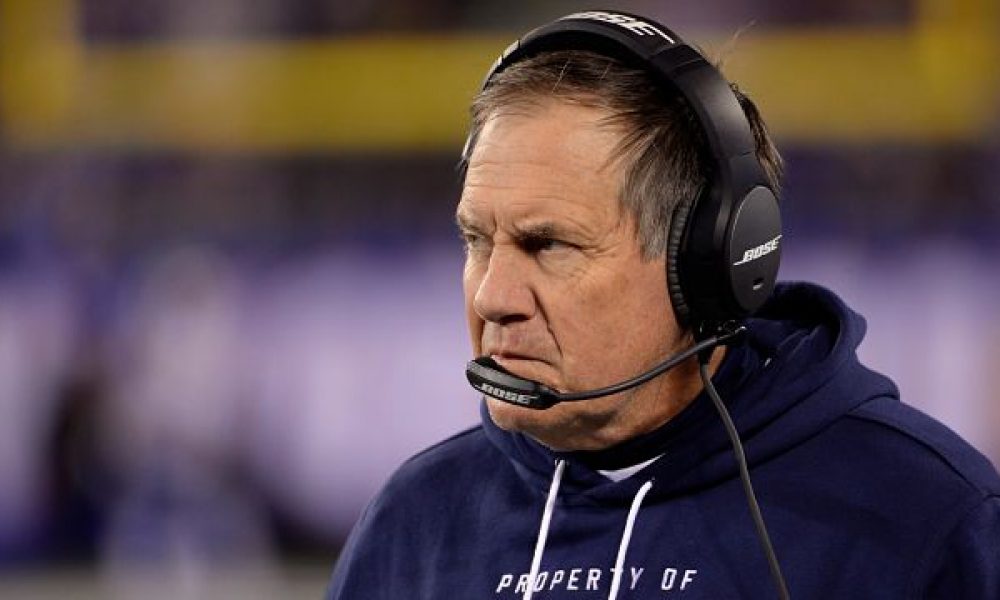 Nov 15, 2015; East Rutherford, NJ, USA; New England Patriots head coach Bill Belichick during the game against the New York Giants at MetLife Stadium. Mandatory Credit: Robert Deutsch-USA TODAY Sports
The New England Patriots have struggled all summer from an offensive standpoint, and it's becoming somewhat alarming.
For two decades, the New England Patriots have always figured it out. Can they do it again?
While the NFL regular season is still almost a full month away, the Patriots' offense is struggling mightily by almost all reports. Without longtime coordinator Josh McDaniels — who took the head-coaching gig with the Las Vegas Raiders — the Patriots have decided not to name a successor, while allowing assistants Matt Patricia and Joe Judge the ability to handle the offense.
So far, it's proven disastrous. New England hasn't gotten into a rhythm behind second-year quarterback Mac Jones, largely because the protection isn't holding up in practices. It's something Jones spoke about following Tuesday's practice, per Mike Reiss of ESPN:
"It's just getting the communication down. It's different than what we've done in the past. It's a little frustrating sometimes, but our offensive line — the players and coaches — are trying the best they can. I have all the trust in the world in those guys … It's not going to happen overnight, but we're going to grow."
Jones can say the right things, but these issues should be sorted out, not getting worse. The Patriots don't have the luxuries of either elite weaponry or veteran quarterback play. They need things to run smoothly, and so far, Patricia — a former defensive coordinator and head coach — and Judge — a former special teams coordinator and head coach — appear outmatched.
And while head coach Bill Belichick deserves a major amount of leeway in his decision-making, it's fair to wonder what exactly the thought process is. Patricia and Judge are far from offensive geniuses and both are coming of recent tenures as head coaches where both were roundly criticized for their leadership ability.
Perhaps in the next month, the Patriots figure things out and the offense operates at an efficient level. If it does, all is forgiven and once more, everyone questioning Belichick looks like a dope. However, there's a real chance New England doesn't get everyone on the proverbial same page, and Belichick has to shake things up during the season in an attempt to keep the campaign from derailing.
The good news? The Patriots have a long-standing tradition of having answers for problems.
The bad news? The season will be here quickly, and the problem is going nowhere fast.