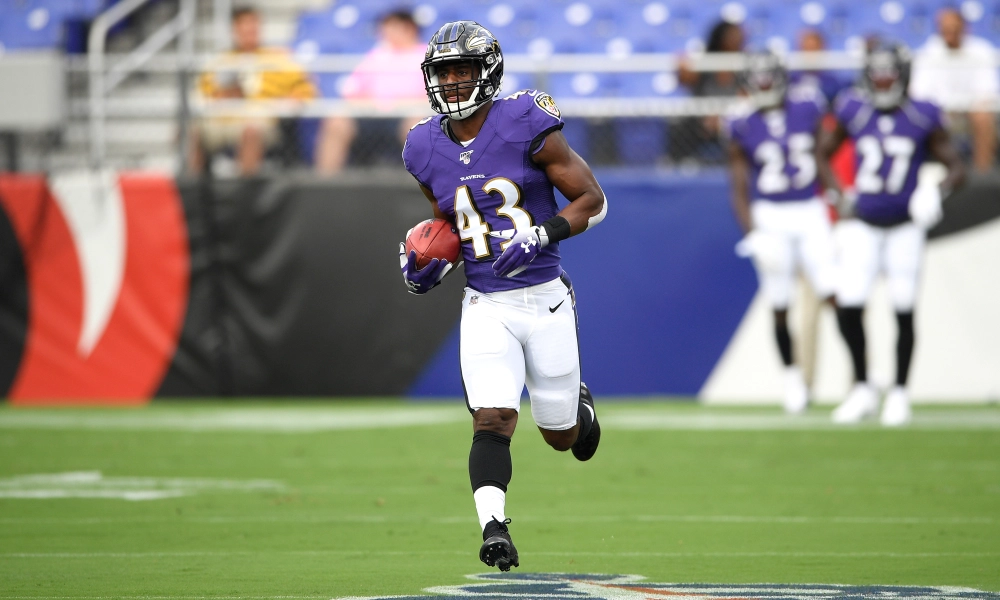 Baltimore Ravens running back Justice Hill is ready to bounce back from injury, according to his coach.
Justice Hill was one of a number of Ravens running back hit by injury last year. He was all set to fill in for J.K Dobbins and Gus Edwards, who suffered season-enders before the start of last season.
Unfortunately, Justice Hill was also struck; by an Achilles injury that ended his season in September. 
Want $250 to bet on NFL futures?
Sign up now!
"You see guys come back after those long-term injuries, and you want to feel their mindset," RB coach Ver Steeg said. "What we're feeling out of him is, 'Give me everything coach.' You've seen us put him in on downhill runs. It's all coming at him, and he's ready for it all."
Both Dobbins and Edwards are slated to return soon. As a result, Hill will compete with Mike Davis, Tyler Badie, Borey Clement and Nate McCary for snaps at RB.
"I had a long offseason and just prepared for it," Hill said.
"I feel good, I don't have any hiccups. Nothing. It's feeling great, so it's really nice and I'm excited to be back out here."
Read:
Anthony Walker Says Browns Teething Problems Are Over
"When you get just a year to kind of sit back and reflect and get better at things you need to work on, I definitely feel a lot more confident and a lot better at things that I needed to work on," Hill said. "Coming out here every single day, every single practice, I just want to get better. That's the gist of the whole room. We just want to get better and help each other get better."