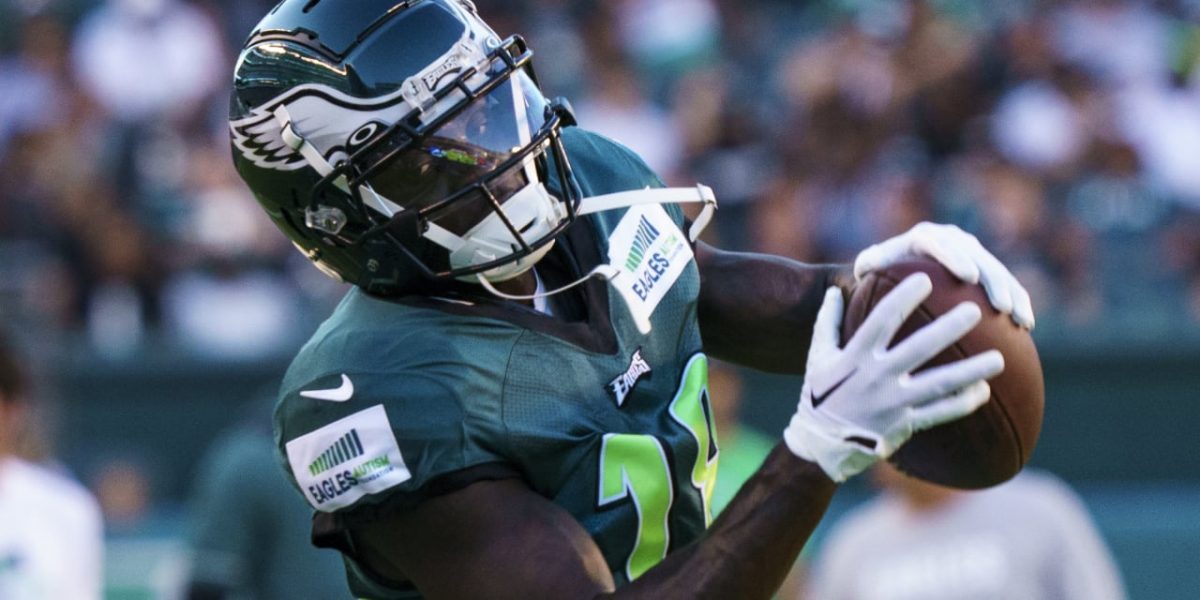 Two years can be a long time in the NFL, just ask Jalen Reagor. The WR was drafted in the first round by Philadelphia in 2020.
Things haven't gone to plan for Jalen Reagor, who was reportedly being shopped earlier this summer. General manager Howie Roseman is on record saying he expected 'more' from Jalen Reagor.
As well as that, head coach Nick Sirianni said the receiver is 'battling for a spot'.
Want $250 to bet on NFL futures?
Sign up here!
"I love a good challenge. It's a humbling experience, 'cause you go from a first-rounder to you're battling," Reagor said. "But I like challenges, though.
"We've got a helluva room and there is competition in there. Obviously, people have their jobs and some people don't, some people fighting. You've just got to come in and when people go down, you step up and just be ready when it's your time."
In his two seasons, Reagor has only had 64 receptions, 695 yards and three touchdowns. He has been eclipsed by DeVonta Smith, who the Eagles picked a year afterwards. 
Smith reset the franchise record for receiving yards by a rookie. Additionally, Quez Watkins and A.J Brown have since emerged as options ahead of Reagor.
Read:
Patriots Must Figure Out Their Offense, And Fast
"I'm putting my head down and going to work, not really worrying about anything," Reagor said.
"I was just focused on myself. I'm here mentally now. It's easy to be out here physically. That's a little part of the game.
"Whether I do something good or bad, it's up and down, it doesn't matter. Ultimately on Sunday, I wear the jersey. You've got to go through it to get through it."