Aaron Donald And Sean McVay's Rams Futures Intertwined
By Connor Lynch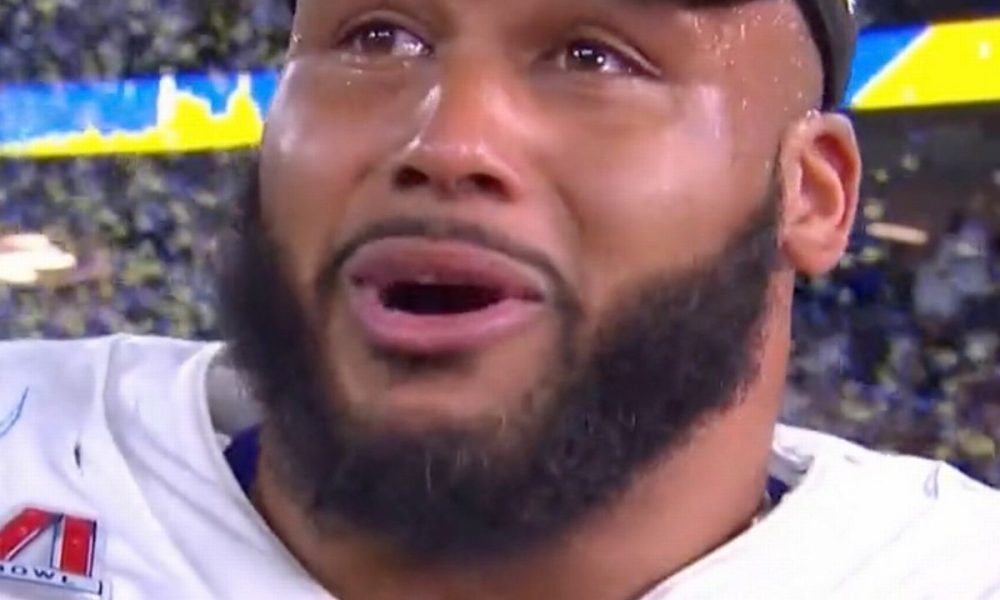 The reputation of Aaron Donald is finally appropriately burnished with a Super Bowl ring after LA's win on Sunday night.
The defensive lineman, long considered one of the NFL's best, played a vital role in the Rams' victory over Cincinnati.
His pressure on Joe Burrow on fourth down effectively sealed the game for the Rams. After the game, Aaron Donald shocked a few by admitting he may retire after winning the Super Bowl.
Want $250 to bet on NFL futures?
Sign up here!
It sounds as if his fate might be tied to that of head coach Sean McVay. Prior to Super Bowl 56, rumors circulated that McVay could leave the Rams if he won a Super Bowl with them.
"It means everything," Aaron Donald said of being a Super Bowl champion. "This organization drafted me eight years ago to have an opportunity to help bring this here, to start in St. Louis and have our struggles and then come to L.A. and be able to build something special, bring in Coach McVay — one thing I told him when he got here, before I had the opportunity to play for him and get to know him, I told him as long as he's here, I want to continue to be a part of this organization and help build on the legacy."
Read:
2022 NFL Free Agency – 10 Teams With Most Cap Space
"We're building a legacy. Legacies are built not from individual stats, but from team success. The ultimate goal is to be a world champion. I've been saying that for the past few years. To finally get the opportunity to feel this, be living in it right now, this time, this moment — it's hard to put it in words right now."