Joe Burrow: We Have To Let This Fuel Us
By Connor Lynch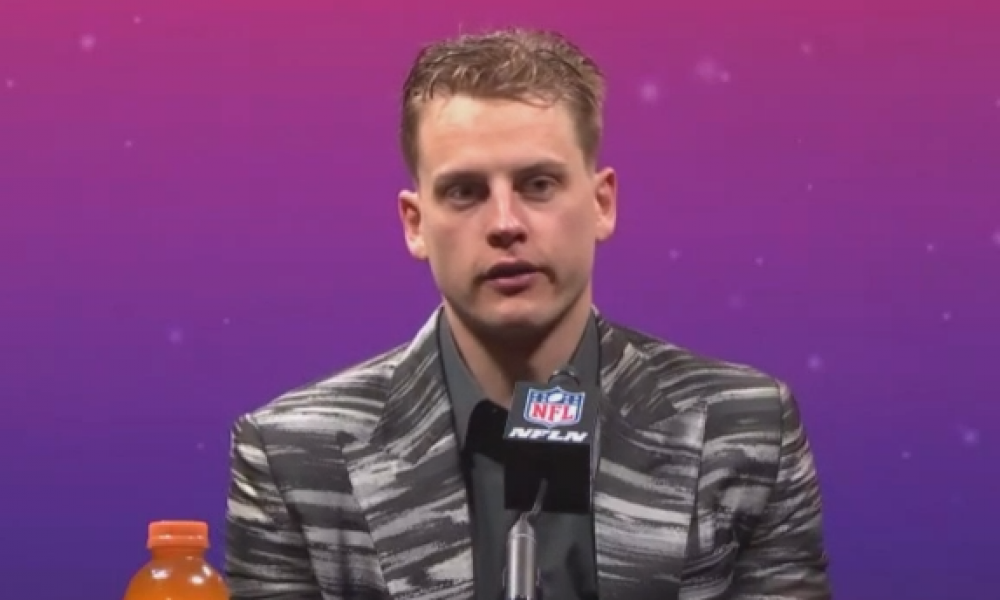 The Cincinnati Bengals' wonderful, improbable Super Bowl run came to an end with a 23 – 20 defeat to the Rams. Quarterback Joe Burrow was defiant in defeat, saying the team has to use it as motivation for next season.
It was a season of firsts for the Bengals. They qualified for their first postseason in six years and won their first playoff game in 31 years. Sunday night was the first time Cincinnati has competed in the Super Bowl for 33 years.
As had every game in their playoff run, it came down to tight margins. Every one of their playoff games was decided by seven points or less.
Want $250 to bet on NFL futures?
Sign up now!
Ultimately, they couldn't hold onto a four point lead and their Super Bowl dream dissipated with 1:35 left when Rams WR Cooper Kupp caught a 1-yard touchdown pass.
"These playoff games weren't easy," head coach Taylor said. "And even beyond that, we had some tough games, and our guys proved that they can do a lot of great in those situations and put us in these moments. And you just have to continue to build off that."
Read:
Super Bowl 57 Odds – Chiefs, Bills Lead As Early Favorites
Joe Burrow had a tough time against the Rams. He was sacked seven times, six of which were in the second half. He was 22-of-33 passing for 263 yards, a touchdown and no interceptions.
"We have to let if fuel us," Joe Burrow said. "We are going to at least celebrate what we did this year."