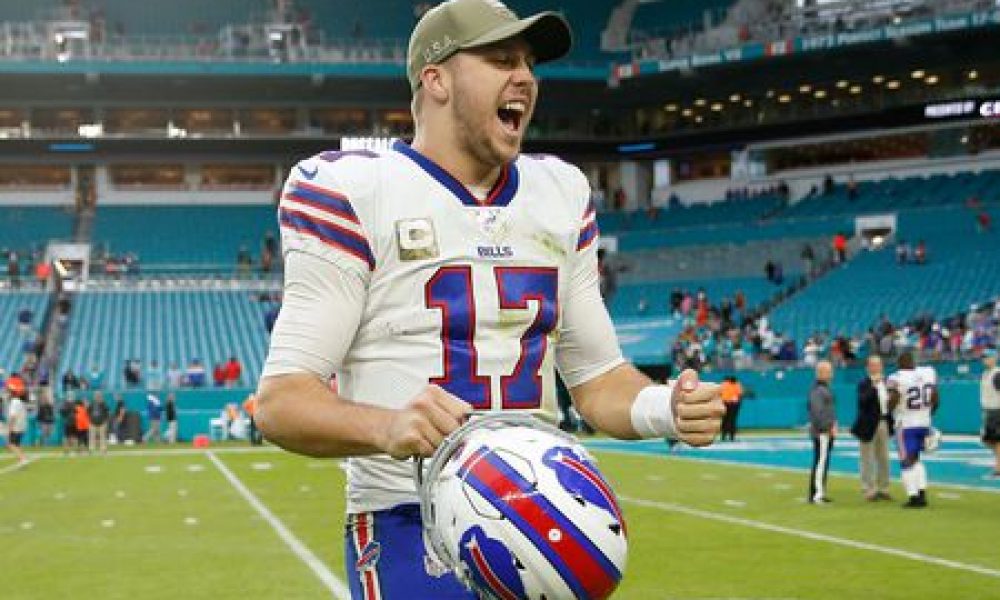 Buffalo Bills quarterback Josh Allen says the team's ultimate goal is to win the Super Bowl this season.
The Bills are projected by analysts and bookmakers to reach the big showpiece. They can prove their mettle straight away as they open the season against the defending-champion L.A Rams on Thursday.
The Rams will raise the Super Bowl banner during the game. The sight of it may just focus the minds of Josh Allen and Co.
Want $250 to bet on NFL futures?
Sign up here!
"Going to play the defending Super Bowl champs and watching them raise their banner, that'll be an interesting feeling for sure," Josh Allen said. 
"And I've talked to a few people who have played and coached in this game before, and just really the unanimous thing that they were talking about was it feels like playoff atmosphere. So, we got to understand that going in, not get too high, not get too low. Understand the flow of the game and just try to put our best foot forward.
"I mean you can get lost in that, but our goal is moving forward and focusing on Week 1 and this season," Allen said. "Again, it starts Thursday night. You can't live looking in the past. We gotta focus on what's ahead."
Read:
Jalen Ramsey Will Be 'Ready To Roll' For Rams Season Opener
"It's Week 1 of a long season," Allen said about facing the Rams. "It's one game, and we're looking forward to playing this game, but it's not going to make our season. The ultimate goal is to win the Super Bowl, and you have to take it week by week."