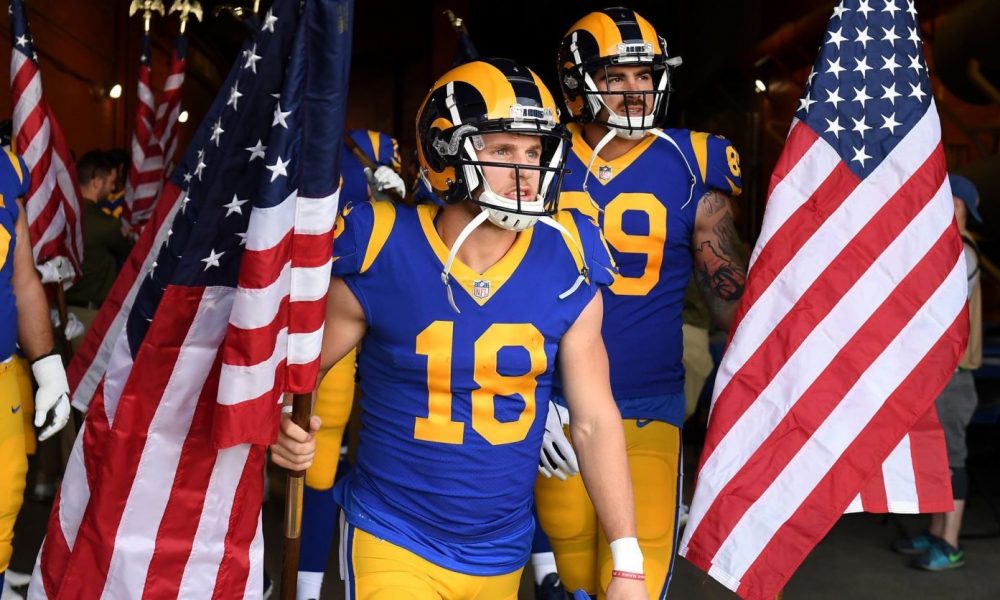 Devastating Los Angeles Rams wide receiver Cooper Kupp wants to improve upon 2021 this season, if that's possible.
Cooper Kupp captured the receiving triple crown and ended the season as a Super Bowl champion. He became the first player since 2005 to lead the league in receptions, yards and touchdowns.
Cooper Kupp amassed 145 receptions, 1,947 yards and 16 touchdowns in 2021. His figures for yards and catches are the second-highest in NFL history.
Nonetheless, Kupp says he aims to be even better in 2022.
Want $250 to bet on NFL futures?
Sign up here!
"It's real simple. The name of the game is being bigger, stronger, faster than you were the year before, and then all the stuff you can do cognitively to be able to slow the game down," Kupp said.
"I feel like that's the big thing that I built up over these last few months is being able to get to this place where the game is continuing to slow down and you're able to play of the quieted mind.
"There's little things, little details here and there within our offense that you want to improve on; angles off the line, the way you're reading, understanding where guys fit on the second level, and then the run game, being able to take angles off the line of scrimmage to cut off guys appropriately; get a feel for how guys are going to play certain motions and runs based on actions from the front."
Read:
Buffalo Bills Start What Could Be Historic Season On Thursday
"All that little stuff that's just the nuanced details you see in there as you play longer and longer you just get a better feel for. At the end of the day, just being a better football player than you were the year before. You get to that place and understand that it's not about the production. It's not about what the paper says at the end of the day, it's what the film says. And I want to go look at film and say I was a better football player than I was in 2021."