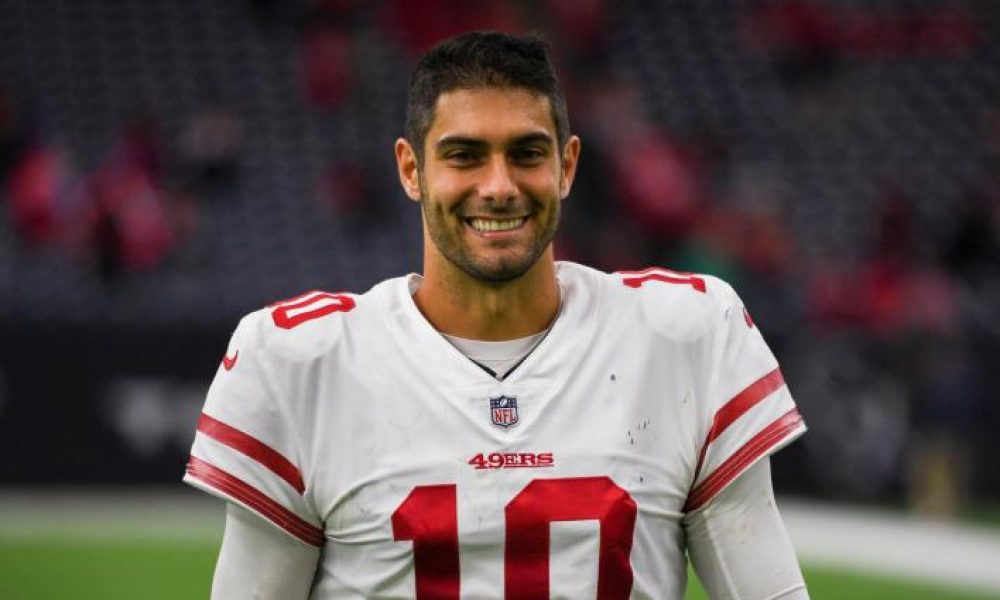 In the weeks leading up to the 2022 season, much uncertainty remained around quarterback Jimmy Garoppolo's future with the San Francisco 49ers.
However, all that quickly changed over the last several days as Garoppolo agreed to a restructured one-year deal to remain in San Francisco through the upcoming campaign.
The move came suddenly and, in many ways, surprised the veteran quarterback as he had no clarity whether he was going to return.
"[Returning] really wasn't on my mind to be completely honest," Garoppolo said via ESPN. "I was training out here. I had to be here, so I was here for that reason. I was just trying to get my body right. … I felt very confident out there and I knew that I was ready to roll. I just need to figure out where it was. And things kind of fell into place these last couple days."
Garoppolo is heading back to a situation where he will back up second-year quarterback Trey Lance. The 49ers have moved forward with Lance as the future, leaving their former longtime starter moving toward his final season in San Francisco.
Want $250 to bet on the NFL?
Sign up today!
The 30-year-old has handled the situation quite professionally, avoiding any additional attention to the matter. Instead, he took handled his business away from the franchise while they sorted through it all.
Garoppolo can move forward with a clear plan as the backup, who can step in to start if necessary. Beyond the 2022 season, he will finally have complete control of his NFL future.