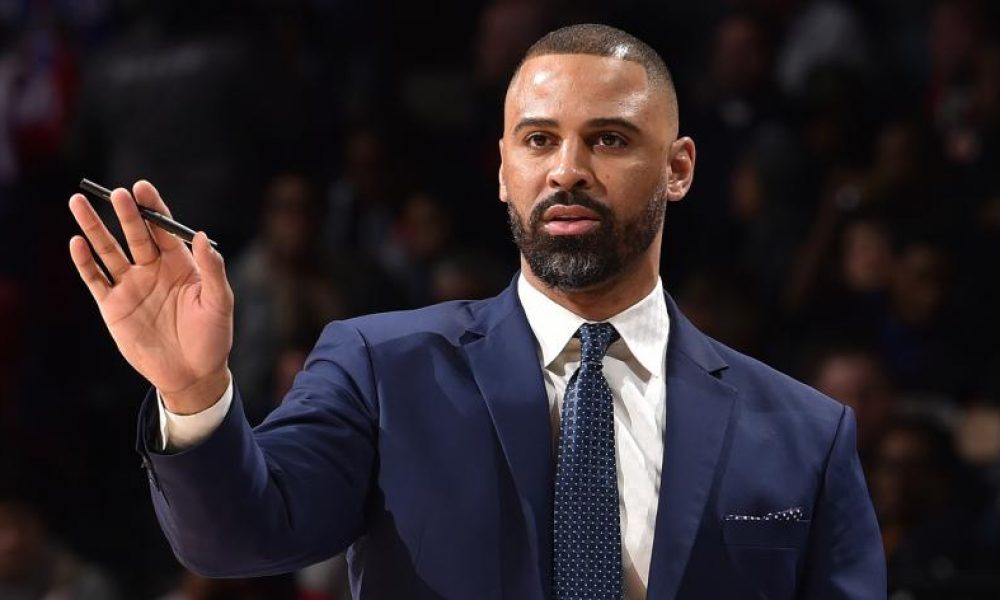 Boston Celtics coach Ime Udoka says Jayson Tatum is crucial to overcoming the aggression of the Miami Heat.
Boston trails Miami 1 – 2 heading into Game 4 of their Eastern Conference Final series on Monday night.
Ime Udoka urged Tatum to get more off the ball looks. "Off-ball actions always have worked well for him, whether he's a screener or some flares and things like that because they are loading up on him every time he has the ball, but also understanding that they're guarding him like this," Ime Udoka said. 
"He's had a huge playoff series so far. Teams are going to come after him, so for him, it's looking to get guys involved early as he makes those passes and makes those reads, the defense always loosens up on him and he can get going himself."
Want $250 to bet on the Conference Finals?
Sign up here!
The Celtics are not accustomed to being outdone on the physical side of the game. However, that's what the Heat has done to them. Udoka admitted to being a little frustrated when Boston succumbed to Miami's aggression.
"We just had a good session that we looked at how physical they were, how aggressive they were at the start of the game," he said. "We were kind of caught off guard by that. But I could have done a better job coaching us, preparing us for that. I mentioned it quite a few times, but the team did as well."
Read:
Steve Spurrier Takes Shot At Jimbo Fisher
"Miami, historically, since I've played against them for 10-plus years now, is they try to go harder and try to be more physical, and it wasn't a bunch of adjustments. It's increasing their physicality. … Marcus [Smart] mentioned it before the game, Al [Horford] mentioned it, I mentioned it, and so it was a little disappointing to get caught off guard like that with us knowing that's really what they're gonna go to, what they went to in Game 1. So something we have to get better at. We saw what they did, similar things we do to other teams, and ways for us to attack that and kind of combat some of their aggressiveness."