Bucs hire Todd Bowles; Bruce Arians shifts to front office role
By Amber Lee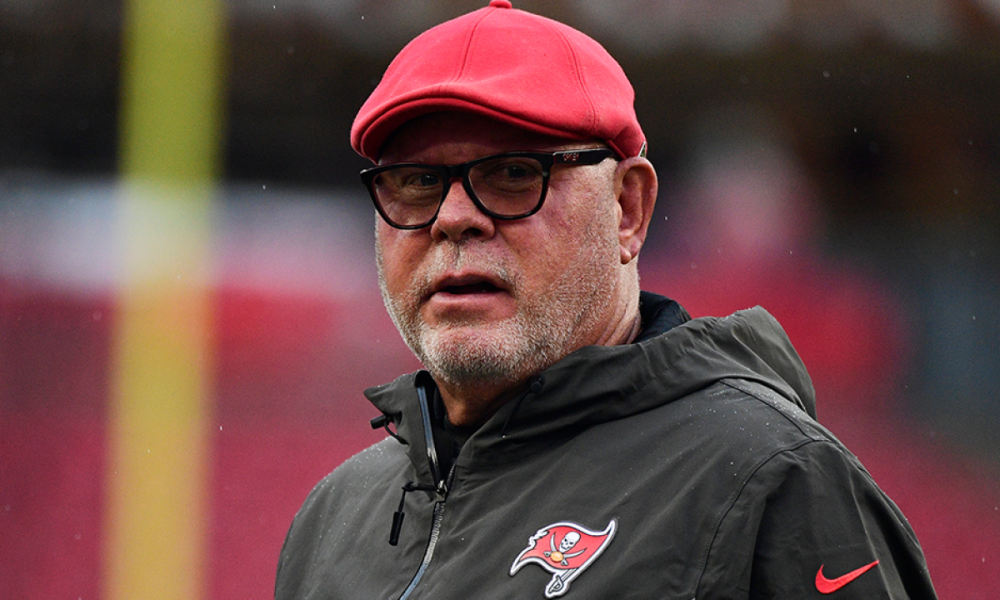 Just over a calendar year after leading the team to a Super Bowl championship, Bruce Arians is retiring from coaching, the team announced on Wednesday. The news was first reported by NBC Sports' Peter King and Sam Farmer of the Los Angeles Times. Arians will take a role in Tampa Bay's front office
Bruce Arians is transitioning to the front office as our Senior Football Consultant. Todd Bowles has been named head coach.

— Tampa Bay Buccaneers (@Buccaneers) March 31, 2022
Want $250?
Sign up here!
Arians' new role will be senior football consultant. Defensive coordinator Todd Bowles has been announced as the team's new head coach.
Arians, 69, was Tampa Bay's head coach for three seasons, culminating with a victory in Super Bowl LV. The Bucs went 13–4 last season and were bounced from the playoffs by the Rams in the divisional round. Prior to arriving in Tampa Bay, Arians spent five years as the head coach for the Cardinals.
Bowles has been the team's defensive coordinator since Arians was hired. Previously, he spent four years as the head coach of the Jets, posting a 24–40 record. He also was the interim head coach for the Dolphins for three games in 2011, and has been an NFL assistant since 2000.
According to King, Arians began considering stepping down about a month ago at the NFL scouting combine. While he has battled health issues throughout his coaching career, he said that was not a big factor in his decision.