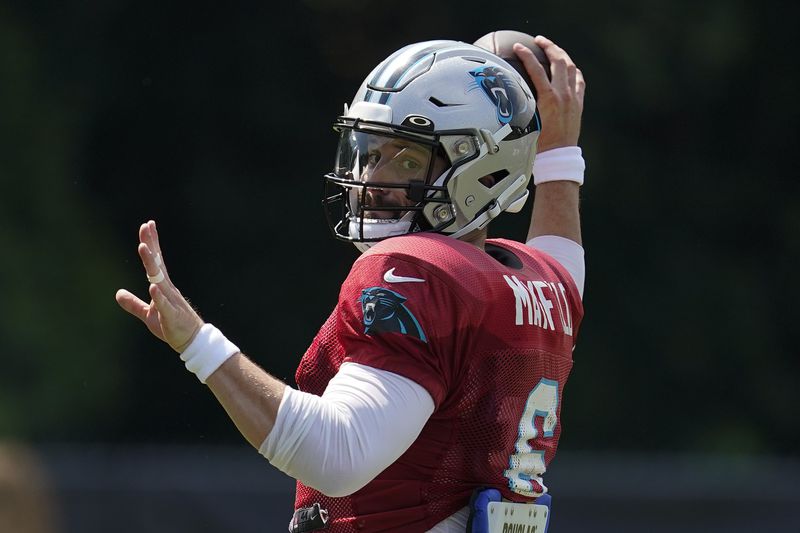 Carolina Panthers quarterback Baker Mayfield didn't enjoy the symbolic rebirth of his career he would have hoped for against Cleveland.
An injury last season and a contentious departure from Cleveland means Baker Mayfield is on a mission to prove himself.
Despite leading a fourth quarter comeback, Baker Mayfield couldn't prove it against the Browns as Carolina lost 26-24.
The Panthers signal caller consigned the result to history and urged his teammates to start games quicker.
Want $250 to bet on Monday Night Football?
Sign up today!
Mayfield finished 16 of 27 for 235 yards, a touchdown and an interception. He also fumbled the ball four times, recovering each time.
"It was our first time playing together," said Panthers coach Matt Rhule. "Hoped we'd come out clicking right away. Knew we would click eventually.
"I think Baker stood in there and took all the bullets and made all the plays to get us back in the game down the stretch."
"It's always good to see familiar faces," Mayfield said. "Emotional? I wouldn't put too much into that. We didn't finish mostly because we didn't start fast."
Read:
Cowboys 'Don't Have Any Concern' About Dak Prescott's Status
"Everybody made this out to be the Super Bowl," said Mayfield. "There's 16 more games. The Super Bowl is not until February. It's the beginning of September. We're going to flush this, we're going to learn, we're going to be better.
"We can't hesitate," Mayfield said. "We've got to be aggressive early. Got to be confident early. Don't wait for things to happen before we wake up.
"I'm a fighter," Mayfield said. "I fought my whole life. That's not going to change. Sixteen more games. We're going to be in games. We're not going to give up. That's not the culture we have. It's not what I'm ever going to accept."