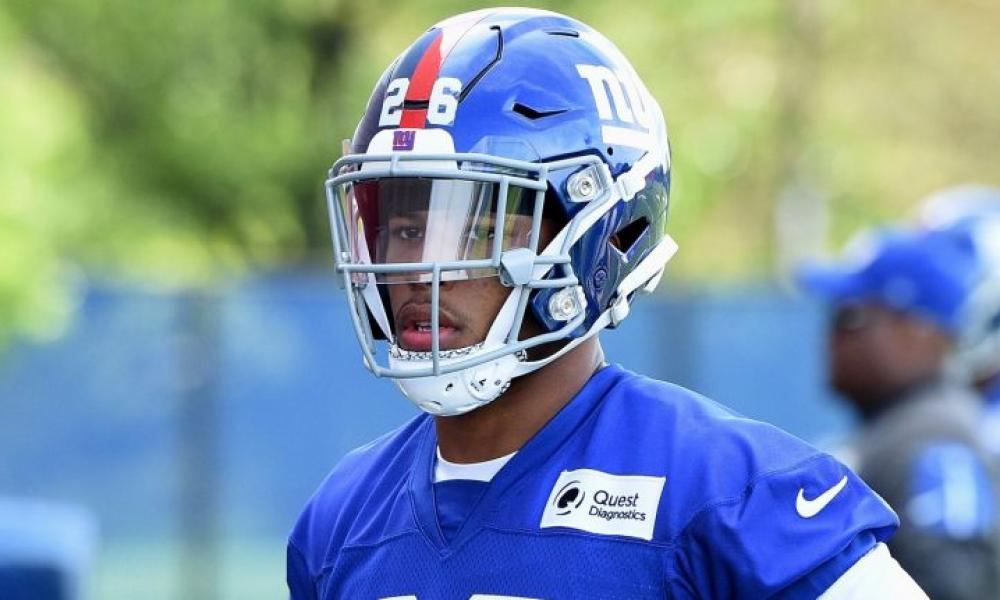 Kathleen Malone-Van Dyke
After three injury-hit seasons, New York Giants running back Saquon Barkley appears to be back to his best form.
Saquon Barkley won the 2018 Associated Press Rookie of the Year award. However since then, he's been struggling to keep fit.
His performance in New York's 21 – 20 win over the Tennessee Titans was a tantalizing taste of what he can do.
Saquon Barkley finished the game with 164 rushing yards and a touchdown on 18 carries. It was his highest total rushing yards since he had 189 in Week 16 of 2019.
Want $250 to bet on NFL futures?
Sign up now!
"He's got it in his eyes," wide receiver Sterling Shepard said.
"You see that man's eyes. Locked in, focused. Man's a dog, bro. People better stop playing with that man."
"It's just one game, to be honest. That's how I look at it," Barkley told reporters. "Obviously, at the end of the day, I'm excited to get the win. But personally, I just gotta keep coming."
Read:
Baker Mayfield 'Took The Bullets' Against The Cleveland Browns
Something that keeps sticking with me that coach (Brian Daboll) says, just enjoy the process. That's something that I've been battling the last two years with rehabbing and injuries, and that's been my mindset. So, no matter what. Win, loss, tie, I was going to come in here with the same mindset and just keep enjoying the process."