Gregg Popovich On The Verge Of All Time NBA Winning Record
By Connor Lynch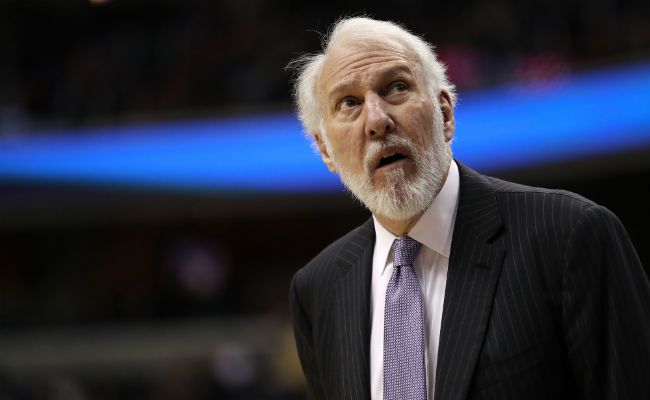 Gregg Popovich has the chance to become the winningest coach in NBA history against the Toronto Raptors on Wednesday night.
Gregg Popovich eventually tied Don Nelson's all-time record with a 117-110 win over the Lakers on Monday. His 1,335th career win was seemingly a long time coming as San Antonio lost four straight before that.
The Spurs took a 31 – 22 lead in the first quarter but needed a 22-point fourth quarter flurry to seal the game.
Want $250 to bet on the NBA?
Sign up here!
"I thought we were a little bit quick," Gregg Popovich said. "Not very patient, but we played good defense down the stretch. And that's what fueled our lead, I think."
Josh Richardson and Jakob Poeltl each scored eighteen points. Richardson, who is still new to the team, paid tribute to Pop after the game.
"It's hard to put into words how much of an impact he's had on the Spurs organization, USA Basketball and basketball in general," Richardson said.
Read:
Cavs All-Star Center Jarrett Allen Sidelined Indefinitely With Broken Finger
Meanwhile, Poeltl said the record was not even a point of discussion in the locker room. The more important statistic is the 2 ½ games that separates San Antonio from a spot in the Western Conference postseason play-in tournament.
"You guys know Pop," Poeltl said. "I don't think he really cares about stuff like that. It didn't even really get mentioned. I doubt it will get mentioned when we get the next win. It's just how he is."