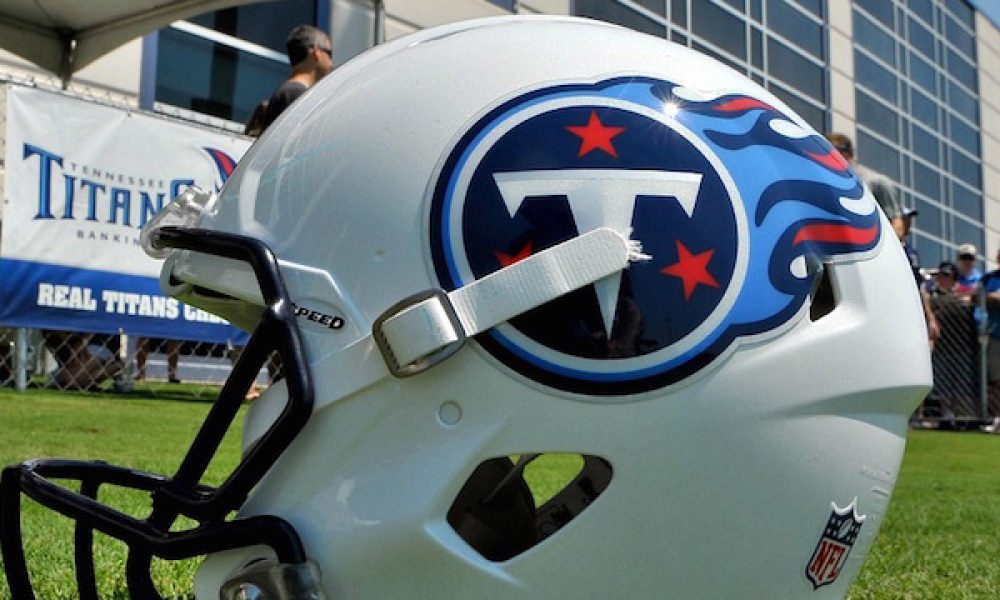 Jul 26, 2014; Nashville, TN, USA; during training camp at Saint Thomas Sports Park. Mandatory Credit: Jim Brown-USA TODAY Sports
While the Jacksonville Jaguars are retooled, it appears the Tennessee Titans and Indianapolis Colts will jockey atop the AFC South standings.
Last season, theTennessee Titans were the AFC's top seed. They beat the Buffalo Bills, Los Angeles Rams, Kansas City Chiefs and Indianapolis Colts … the latter on two occasions.
Yet the Titans are projected by many to miss the AFC playoff altogether in 2022, with the Colts winning the AFC South. Why?
For starters, it's tough to believe in Tennessee's offense. The Titans were impressive last year but won games in bizarre fashion at times, especially against some of the aforementioned tougher competition (save for their 27-3 beating of the Chiefs). It took defensive scores, incredible bounces and a questionable call or two.
Now, the Titans are without star receiver A.J. Brown, traded away to the Philadelphia Eagles. They are also banking on running back Derrick Henry to return to form after missing 10 games last year with a foot injury. In the playoffs, quarterback Ryan Tannehill threw three interceptions to cap the worst statistical year he has endured with the Titans.
All this crashes up against the Colts, who seemingly enjoyed a quality offseason after winning nine games in 2021, only to fall apart the last two weeks and miss the playoffs.
Indianapolis upgraded at the sport's ultimate position, trading a third-round pick to the Atlanta Falcons for Matt Ryan. While Ryan is no longer an MVP-caliber player as he was when winning the award in 2016, Ryan is a quality quarterback who can help the Colts reclaim glory.
Additionally, Colts general manager Chris Ballard signed corner Stephon Gilmore and safety Rodney McLeod late in free agency, offsetting some of the loss with the sudden retirement of safety Khari Willis.
With a good offense and what should be a solid defense, Indy projects as a solid bet to win 10-11 games and challenge Tennessee for the top spot in the division.
Elsewhere, the Houston Texans are rebuilding behind second-year quarterback Davis Mills and a slew of first-round picks acquired in the Deshaun Watson trade.
The Jacksonville Jaguars are much more intriguing in the short term, having hired Doug Pederson as head coach to replace Urban Meyer. With Pederson and a very expensive free-agency period, Jacksonville is a fun sleeper to watch who could perhaps make the AFC South a three-team race.
Still, the Colts and Titans are the best bets, with Ryan potentially tipping the scale.