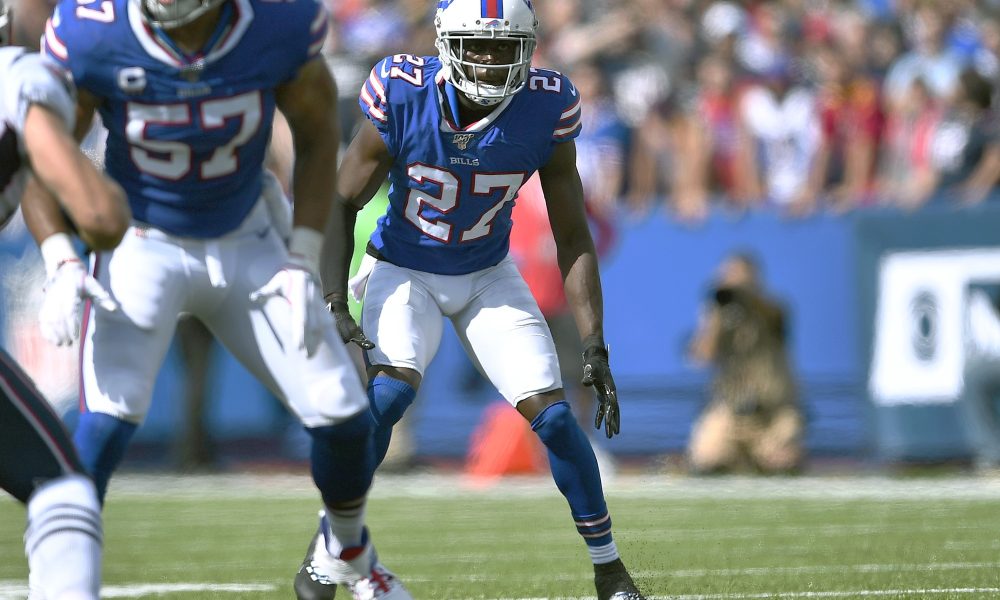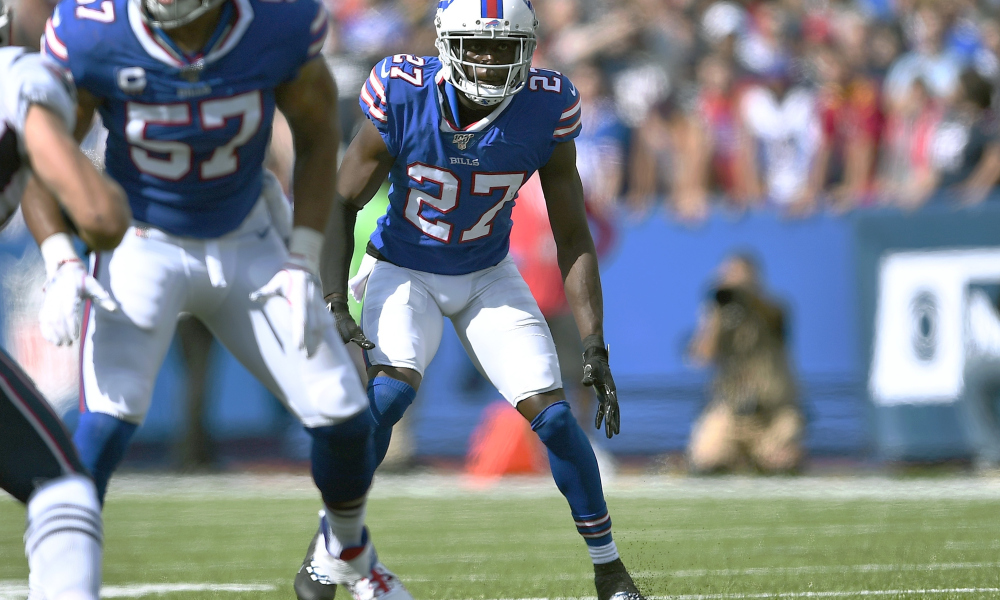 Buffalo Bills cornerback Tre'Davious White (27) lines up for a play against the New England Patriots in the first half of an NFL football game, Sunday, Sept. 29, 2019, in Orchard Park, N.Y. (AP Photo/Adrian Kraus)
In our 2022 AFC East preview, the Buffalo Bills get ample love, but don't sleep on a certain South Florida team that did work this offseason.
It's the Buffalo Bills' race to lose.
After winning the AFC East the last two years, Buffalo appears poised to take the crown once more. While the Miami Dolphins are improved and the New England Patriots are ever-dangerous under the guise of head coach Bill Belichick, it's tough to envision either squad taking down the powerful Bills.
And, while some in Gotham might be clamoring for respect, the New York Jets aren't close. Yes, they're better after landing quality prospects with a trio fo first-round picks, but they aren't known quantities. They aren't sure things. They're young players with potential, and potential is much better in August than it tends to be in December.
In Buffalo, the combination of potential and experience might give the Bills the league's best team. The Bills have reached the postseason each of the last three years, advancing to the AFC Championship Game in 2020 before falling in a classic last season in the Divisional round. Both losses came at Arrowhead Stadium against the Kansas City Chiefs.
However, with the Chiefs retooling to some degree, Buffalo appears primed to win its first Super Bowl in franchise history. The Bills have All-Pro talents in quarterback Josh Allen, receiver Stefon Diggs, edge rusher Von Miller, corner Tre'Davious White and safeties Jordan Poyer and Micah Hyde. They also have other stars in linebackers Matt Milano and Tremaine Edmunds, defensive tackle Ed Oliver, center Mitch Morse, left tackle Dion Dawkins and others.
While not team is infallible or impervious to a down season, the Bills are the frontrunners in the division if not the entire league for the aforementioned reasons. But if they're going to be chased down, the team to watch isn't the stalwart from Foxboro but the newcomers from South Beach.
Miami has a plethora of talent, helmed by first-year head coach Mike McDaniel. The Dolphins acquired a pair of new stars including receiver Tyreek Hill and left tackle Terron Armstead, to adorn an offense already showcasing receiver Jaylen Waddle, tight end Mike Gesicki and quarterback Tua Tagovailoa.
And with the mention of Tagovailoa, we get to the AFC East's big question. Is Tagovailoa the middling player we've seen the first two seasons, or a star in his third campaign? If it's the former, the Dolphins are lucky to make the playoffs in a loaded AFC. If it's the latter, they could challenge Buffalo for supremacy, albeit as the deserved underdog.