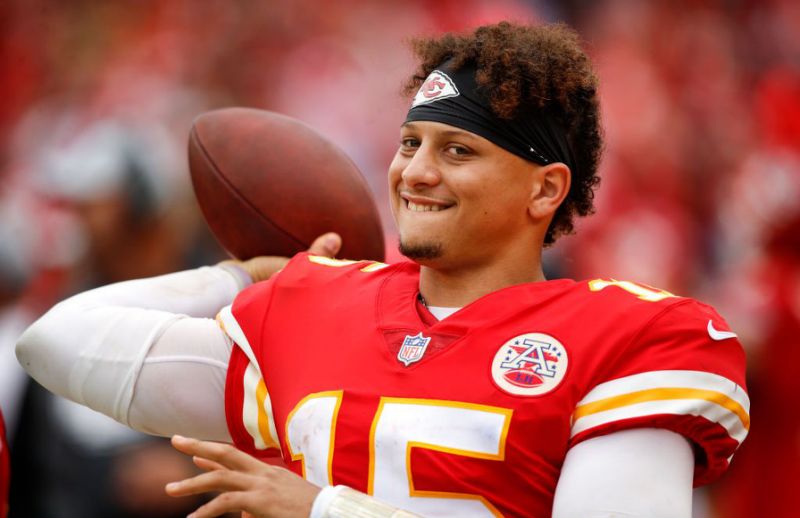 Last week, Miami Dolphins star wide receiver Tyreek Hill made headlines after making strong comments that appeared to target his former Kansas City Chiefs teammate Patrick Mahomes.
Mahomes voiced that he was caught off guard by Hill's remarks that suggested that he wasn't used enough and while saying that Tua Tagovailoa had a more accurate arm. The Pro Bowl wideout has revealed on the second episode of his "It Needed To Be Said" podcast, he voiced that he received death threats for his opinion.
"I just feel like a lot of people overreacted for no reason. They really didn't see what I said. A lot of people are just acting off emotion," Hill said on the episode released Tuesday.

"We all know Patrick Mahomes is great. We know that," Hill said via ESPN.

"But, right now, I'm going into a new season with a new quarterback who's trying to head in the same direction as Patrick and do great things and lead this team to a Super Bowl championship — who is also great, in my opinion. He just doesn't have the accolades — of yet. I believe in him."
Hill's remarks were more of a backing of Tagovailoa, who he's set to play his first campaign alongside. Although he could have worded his comments differently, the reaction to his comments took an extreme turn.
Hill and Mahomes will likely look to amend the situation off the field at some point. The focus for both will be solely on preparing for the 2022 season.