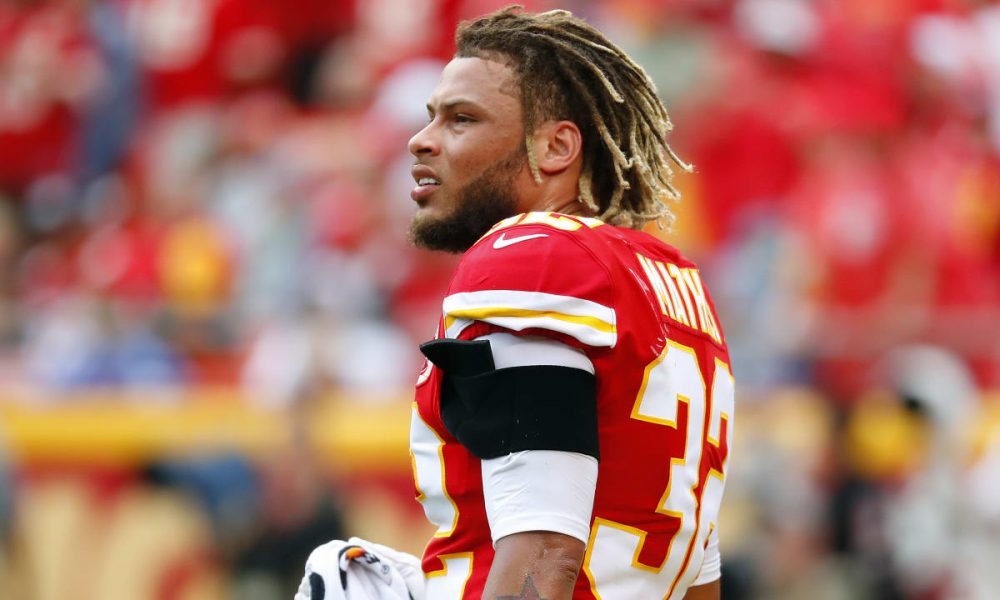 New Orleans native Tyrann Mathieu believes it's the right time to 'come home' and play for the Saints.
The three-time first-team All Pro notoriously felt he had to leave his hometown when he was a younger player.
Failed drugs tests and a marijuana charge left Tyrann Mathieu feeling like he couldn't stay in New Orleans.
He returns as a ten year veteran of the NFL, and Tyrann Mathieu says he's in a position to contribute to the local community.
Want $250 to bet on NFL futures?
Sign up now!
"This was the place I've always wanted to be. And I think most people around me, they wanted that, too," said Mathieu.
His contract with the Saints runs for three years and is reportedly worth $33 million with $18 million in guarantees.
"From there it was just about everything coming together, aligning," Mathieu said. "But I've kind of been manifesting this for a while now. Just to have this opportunity means a lot to me.
"When I realized the Saints wanted me, and obviously I wanted them, it was a situation that I knew I wasn't going to pass up."
Read:
76ers' Doc Rivers – Joel Embiid Is Feeling 'A Lot Better'
"New Orleans has always been a great place, this has always been a great community. I think 10, 11 years ago, when I was a 20-year-old kid, I think it was just important for me to kind of remove myself from certain things, certain environments, so I could work on myself and get myself to a certain point to where I can come back home and be responsible and be the person I know I can be. It's been a great process.
"I've got great people that support me, that I lean on. So I think without those people and without my commitment to just try to do things the right way, I think this opportunity wouldn't even be in front of me. So like I said, I'm just grateful to be here, to have this opportunity, and to be able to get in the community and really inspire these kids to be better, to give them some hope. I think that's what it's ultimately all about."