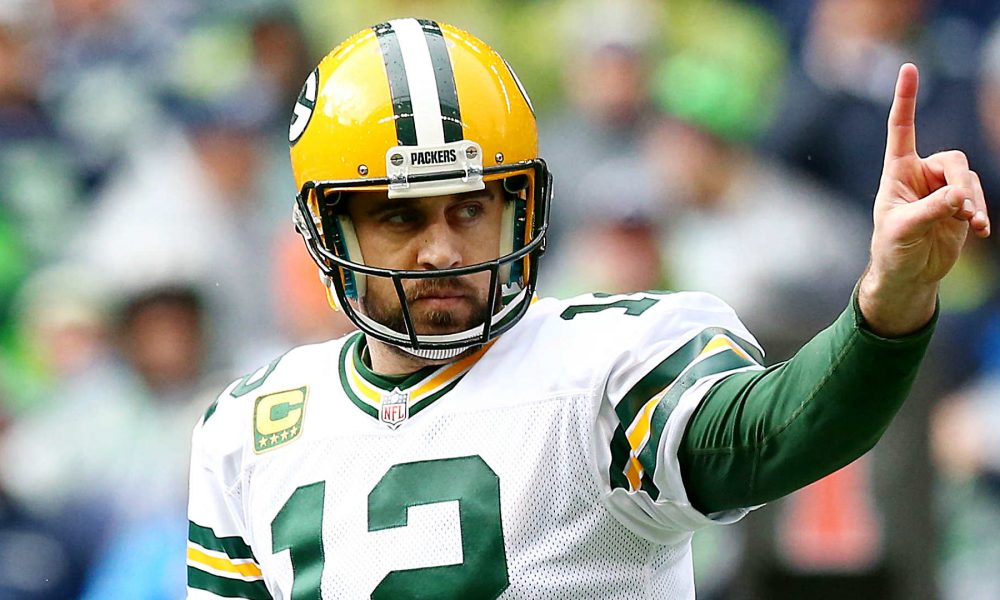 Packers quarterback Aaron Rodgers isn't reticent about his opinions, as we have seen in his disputes with the front office.
Aaron Rodgers is even unsympathetic towards his young teammates. After practise on Tuesday, he let his fledgling wide receivers know he expects more from them.
With his favorite target Davante Adams no longer in Green Bay, Aaron Rodgers has Cobb, Watkins and Lazard ro rely on.
However, it's a long season, and rookies Smori Toure and Romeo Doubs will also get offensive reps.
Want $250 to bet on NFL futures?
Sign up here!
"We've got to be way more consistent," he said.
"A lot of drops, a lot of bad route decisions, running the wrong route," Rodgers explained.
"We've got to get better in that area.
"(The regular season is) coming up. Yeah, it's coming up. It really is. We're going to play our best guys when the season starts. And whoever those guys are, those guys are going to get the reps. It's the guys I trust the most and the guys the coaches trust the most.
"A lot of it is just the simple responsibility in the offense. Way before body positioning and movement and throw, and all that stuff, are you in the right spot at the right time? Are you running the right route?"
Read:
Darren Waller Sees One Drastic Change In The Raiders Offense
It's something Allen Lazard spoke about last week as well. It seems the Packers are nervous about their receiving corps ahead of Week 1.
"It was just really giving us advice," Toure said.
"Basically, letting us know that the Green Bay Packers receiving corps has always been held to a super-high standard. All the legends who have been through here. It's just about us carrying on that standard and stepping up."