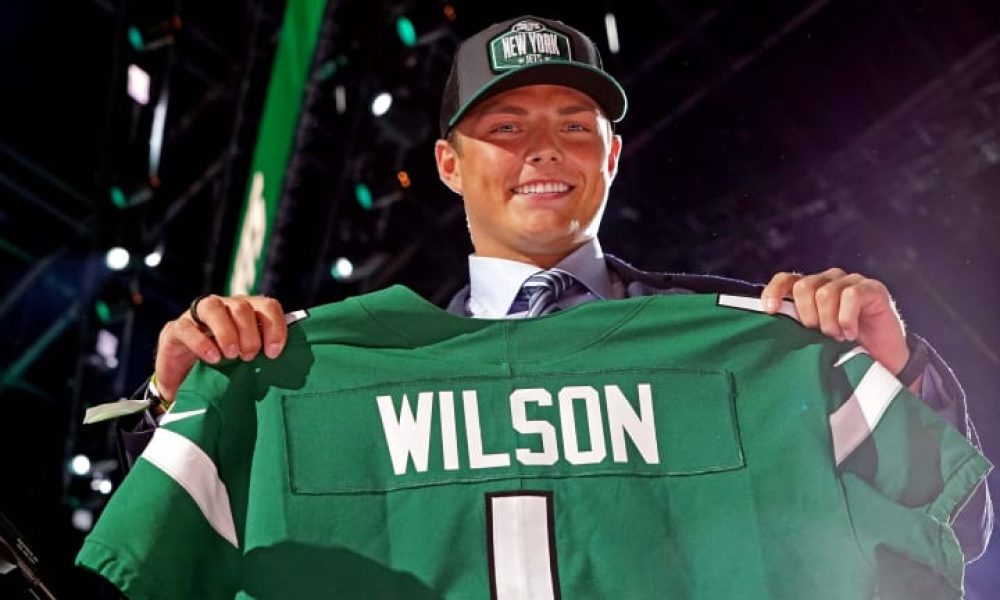 As Jets quarterback Zach Wilson races against time to be fit for Week 1, concerns abound about the preseason disruption.
Zach Wilson underwent arthroscopic knee surgery in Los Angeles on Tuesday. The timetable for his return is two to four weeks, and New York plays its first league game in just over three.
It's the same knee Zach Wilson injured last year, and he would have been banking on a solid preseason. He needed it after struggling last year.
He lost 10 of 13 starts and threw only nine touchdown passes with 11 interceptions.
Want $250 to bet on NFL futures?
Sign up here!
"If you want to get good at football, you have to play football. You have to practice football," offensive coordinator Mike LaFleur said. 
"That can't happen for him, obviously. So he's going to go and he's going to attack it the best way he knows how. He went through this last year, unfortunately. He knows what to do, what to watch, what to say and what to do in the meetings. He's going to make the most of the situation, just like we all will.
"The show goes on, right?"
Wilson at least has the faith of head coach Robert Saleh, who doesn't waver on his position as the starter. 
"If Zach is ready to play, he's going to be the Week 1 starter," said Saleh. "If he's not, Joe will. That's no secret."
Read:
Rhamondre Stevenson Set For Big 2022 In New England
"We're going to do right by him in terms of making sure he's 100% healthy," Saleh said.
We're going to take it by how Zach looks, how he feels, how he moves, what the doctors tell us.
"Whenever that moment is, he'll step on the field."