Warriors expect Stephen Curry to return for the start of the playoffs
By Ryan Ward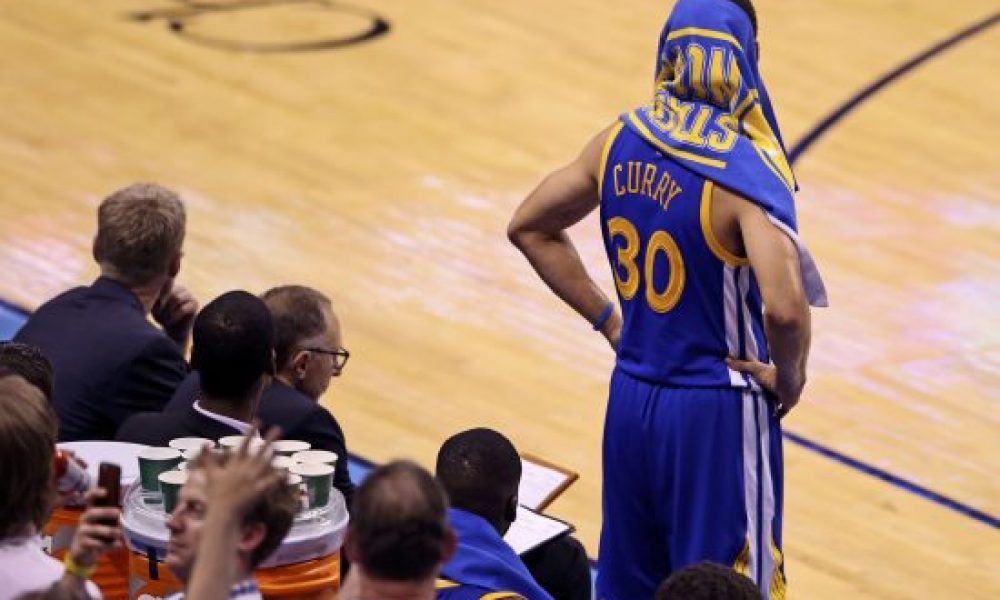 In Wednesday's loss to the Boston Celtics, the Golden State Warriors suffered a tough blow with star point guard Stephen Curry suffering a strained ligament in his left foot.
According to ESPN, the Warriors are expected to have Curry back for the first round of the playoffs.
Golden State Warriors star Stephen Curry is expected to return for the start of the Western Conference playoffs with a left foot sprain, but will undergo further evaluation with specialists, sources told ESPN.
Curry will be examined in two weeks to get a better indication of the health of his foot. The Warriors will take the precautionary approach, given his history of ankle and foot injuries.
The 34-year-old is a significant part of the Warriors' NBA title bid. Curry is the driving force to Golden State's offense, making handling his recovery appropriately vital.
His absence will lead to increased offensive reliance on Klay Thompson and Jordan Poole. Thompson has had his ups and down as he's worked his way back into form after missing two seasons due to a torn ACL and torn Achilles tendon.
Want $250 to bet on NBA futures?
Sign up here!
The All-star guard is only a few games removed from pouring in a 38-point outing against eh Milwaukee Bucks. Meanwhile, Poole has picked up his play offensive in March. He's averaging 23.3 points on 56.4% shooting from the floor and 50% from beyond the arc.
The Warriors are currently sitting only one game behind the Memphis Grizzlies for the second overall seed. With 12 regular-season contests remaining, Golden State maintains the opportunity to secure that vaunted playoff position.