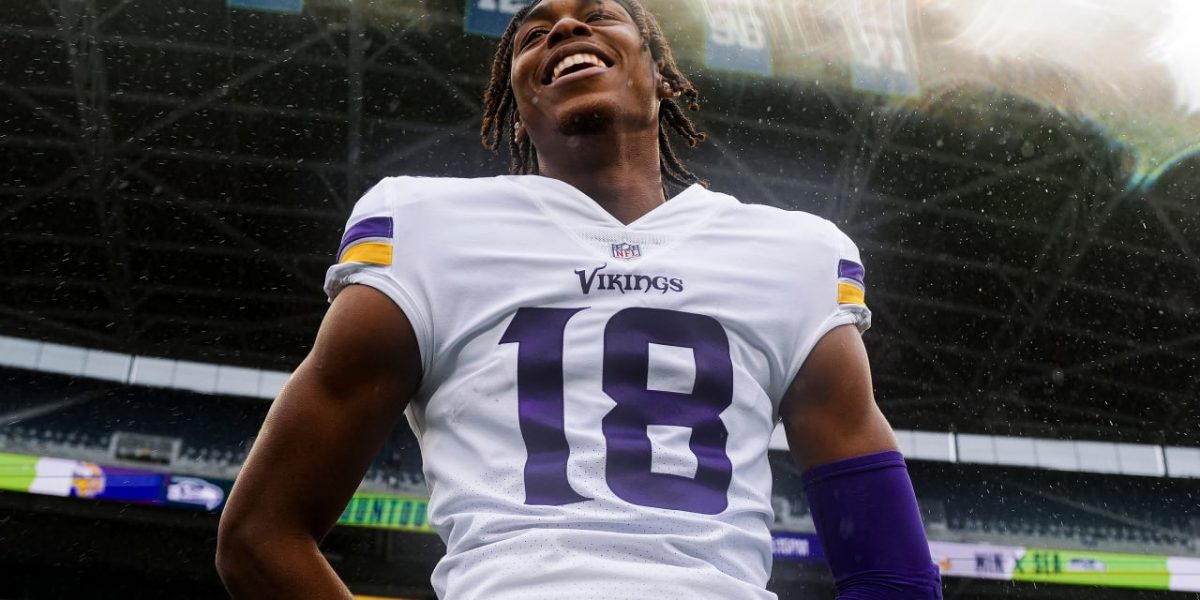 Through his first two seasons, Minnesota Vikings star wide receiver Justin Jefferson has firmly established himself as one of the game's best passing game talents.
Heading into his third campaign, Jefferson has put the bar even higher by stating that he believes he will prove that he is the NFL's best wide receiver.
"I'll say after this year I'll be the best receiver in the NFL," Jefferson told Complex, which published the interview Thursday via ESPN. "I definitely have to give it to Davante Adams as of now, him being so crazy and dynamic on the field. His route running is crazy, so I definitely have to give it to him right now, but I'm pretty sure after this year, it's going to be me."
Jefferson has put together an impressive start to his career with 3,016 receiving yards, which is the most by any NFL player for their first two seasons.
Jefferson is coming off posting career highs with 108 receptions for 1,616 receiving yards, which was second to only Los Angeles Rams star Cooper Kupp. Jefferson will have the chance to build on that in 2022, especially with first-year head coach Kevin O'Connell looking to maximize the Vikings' offensive production.
Want $250 to bet on the NFL?
Sign up today!
Jefferson will play a big part in the formula that should give him plenty of chances to match or surpass his impressive production last season.
With Kirk Cousins returning along with a healthy Pro Talent in Adam Thielen playing alongside him, it sets the table for an exciting 2022 campaign.