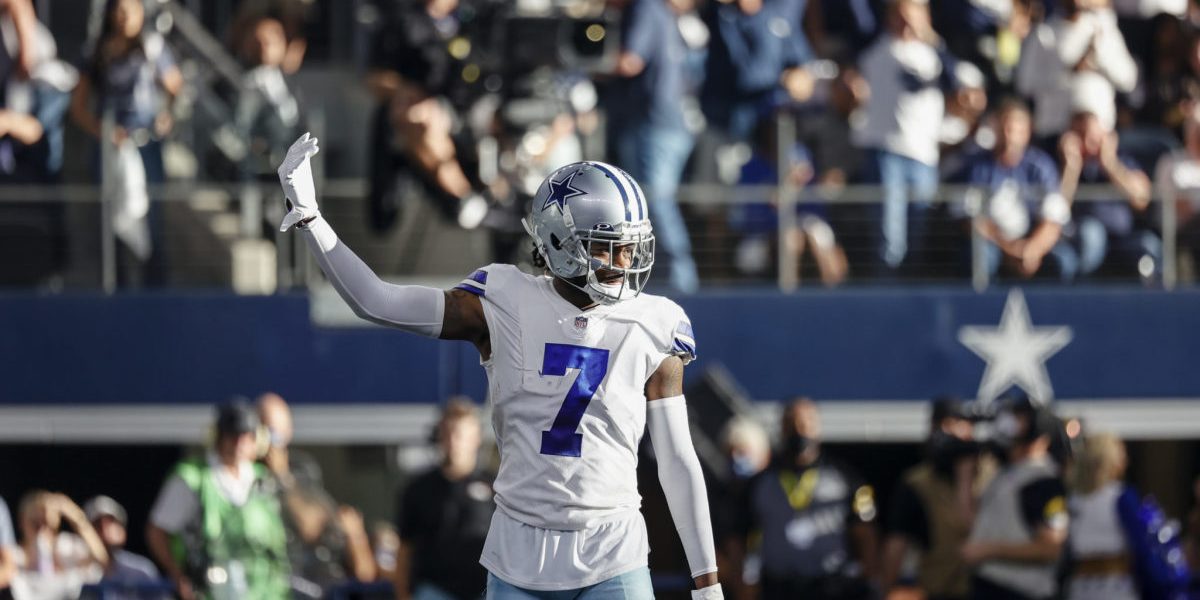 All-Pro cornerback Trevon Diggs confirmed he deleted his Twitter account following criticism of his performance on big plays.
A viral video showed the Dallas Cowboys corner getting beat by second year WR Simi Fehoko in a passing drill.
Last season, Trevon Diggs recorded an historic 11 interceptions. The last player in the NFL to do that was Everson Walls in 1981.
As well as that, Trevon Diggs is the first Cowboys cornerback to be named an All-Pro since Deion Sanders in 1999.
Want $250 to bet on NFL futures?
Sign up here!
So, why would he be the target of criticism on social media? Diggs is actually the perfect candidate for a social media culture war because you could evaluate him either way.
On one hand, he is capable of producing historic amounts of interceptions. On the other, he is capable of blowing big plays. In the age of social media, your mistakes are instantly seen by everyone and they never go away.
Diggs suffers from playing a position where he will inevitably lose on certain plays. 
"The [hardest position in the NFL] is quarterback," said Cowboys VP of player personnel Will McClay. 
"The second-hardest is corner in the NFL," McClay said. "And No. 1, to be able to match up and cover the best receiver that he does sometimes, to be able to go and get the football, all those different things that he does, he has to support the run, he's an All-Pro player. And there's been very few that do everything 100% complete at the top level."
Read:
Commanders Star Chase Young Set To Miss At Least The First Four Games
"It's toxic," Diggs said of social media. "I usually don't be on Twitter a lot, but I'm in camp. I'm trying to focus, trying to lock in and just be better every day."