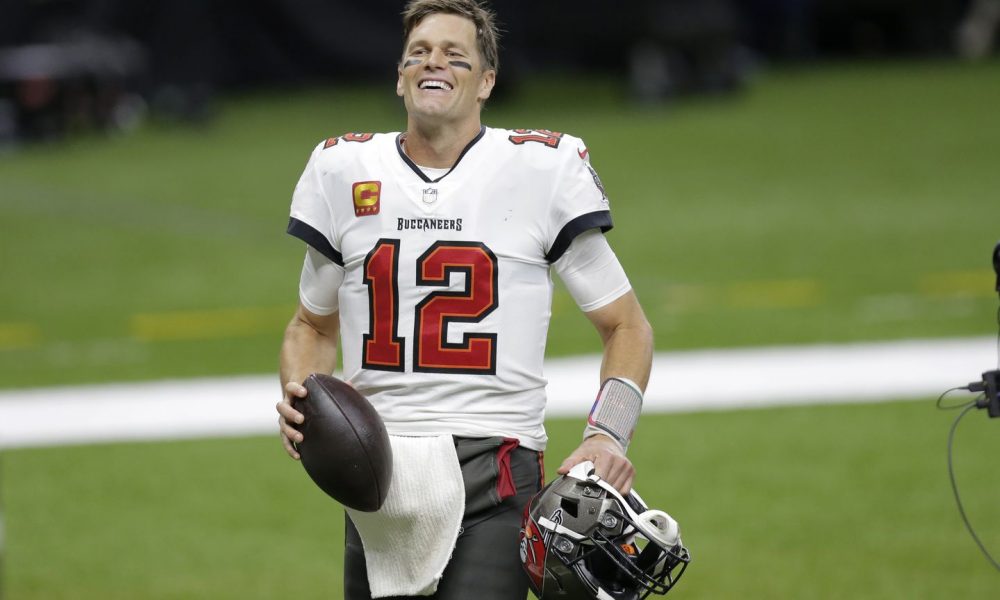 Since Tom Brady announced his expected unretirement, the Tampa Bay Buccaneers have been methodically moving through the offseason.
The future first-ballot Hall of Famer has helped the team garner more salary-cap space by restructuring his deal to free up $9 million, according to ESPN.
The move frees up $9 million in salary-cap space at a time when the Bucs could certainly use it. Prior to the move, the Bucs had just under $4.4 million in cap room, sixth-lowest in the league.
The 44-year-old is in the final year of his deal, and he hasn't addressed his long-term future beyond the 2022 campaign. The Buccaneers are operating with the focus remaining on the upcoming season. The franchise will address the seven-time Super Bowl champion's future next offseason.
Brady's decision to rework his contract will allow the team to add more players to the roster. Rob Gronkowski remains unsigned and noncommital to whether he will play another campaign with the Buccaneers.
The assumption is that he would only return to play for Tampa Bay, and Brady's return increases the chances he extends his career another season. He has hinted at the possibility of waiting until the 2022 campaign draws closer to sign a new deal.
Meanwhile, Ndamukong Suh remains unsigned while the growing belief is that the team wants to go younger along the defensive line.
Want $250 to bet on NBA futures?
Sign up here!
The Buccaneers have kept much of their core pieces together, re-signing wide receiver Chris Godwin, running Leonard Fournette, and center Ryan Jansen.
Ultimately, the increased financial flexibility gives the Buccaneers more space to further fortify the roster for another Super Bowl.