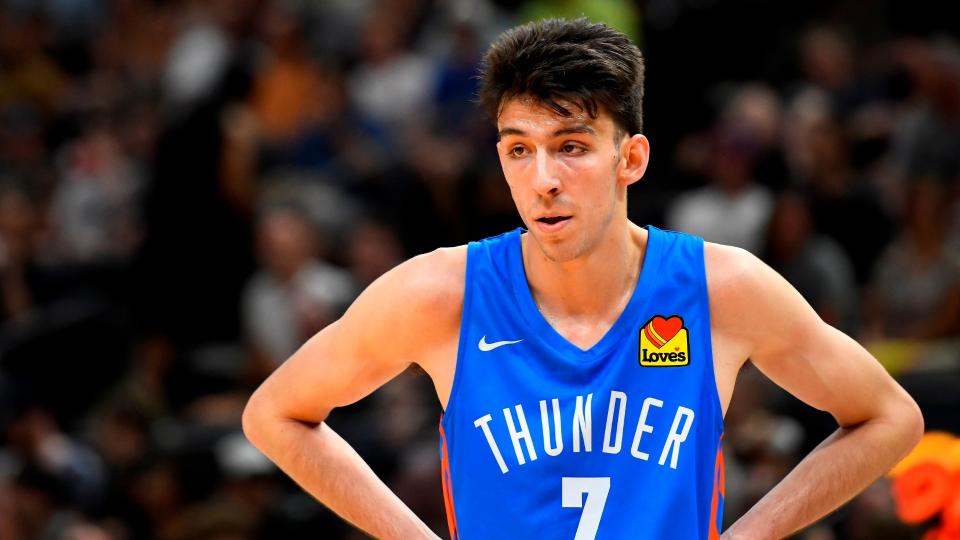 With the 2022-23 season just a couple of months away, the Oklahoma City Thunder were dealt a tough blow with their prized rookie Chet Holmgren.
The Gonzaga product is set to miss the entire campaign due to a Lisfranc injury to his right foot. Holmgren suffered the ailment during a pro-am game in Seattle after attempting to guard LeBron James during a fastbreak.
The Thunder expressed disappointment regarding the situation but looked at the long-term picture.
"Certainly, we are disappointed for Chet, especially given the excitement he had about getting on the floor with his teammates this season," general manager Sam Presti said in a statement via ESPN. "We know Chet has a long career ahead of him within our organization and the Oklahoma City community. One of the things that most impressed us during the process of selecting Chet was his determination and focus. We expect that same tenacity will carry him through this period of time as we work together and support him during his rehabilitation."
Despite it being summer league action, Holmgren performed quite well against the competition. He proved to be a strong defender in the paint while showing the ability to stretch the floor with his outside shooting.
Want $250 to bet on the NFL?
Sign up today!
Although he will miss his entire first season, it could be a blessing in disguise to work on his game before he officially returns. Meanwhile, Holmgren's injury could change how NBA teams operate regarding allowing their players to participate in exhibition games away from the team due to injury risk.