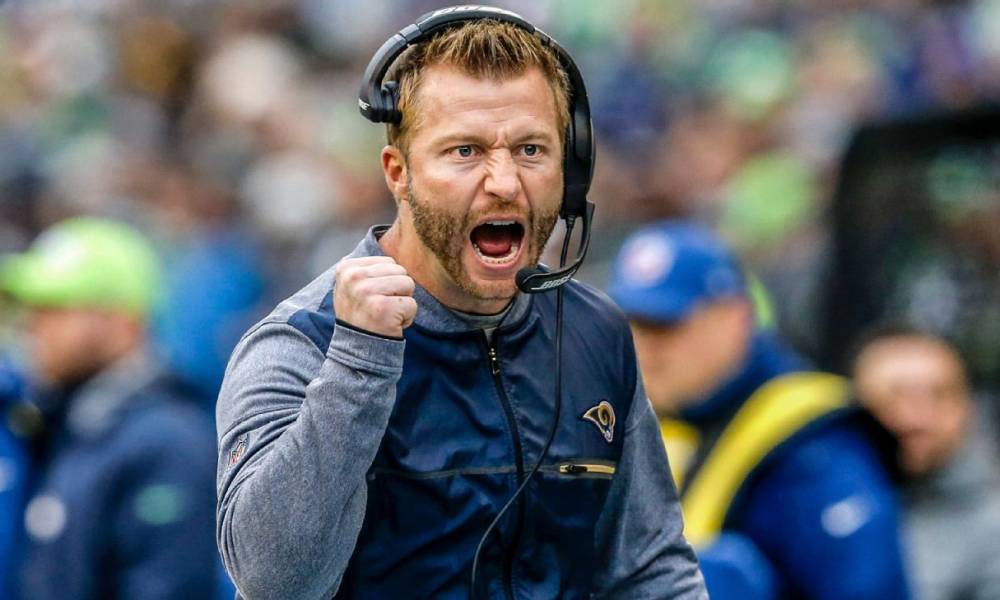 Sean McVay took the blame as his defending-champion Rams team lost to the current Super Bowl favorite Buffalo Bills.
It was a symbolic NFL season opener as last year's champions faced this year's favorites. Far from showing Buffalo how winning teams play, the Rams crumbled on Thursday night.
The Bills scored 21 consecutive points in the second half on the way to a convincing 31-10 victory.
It's the second-worst defeat of a defending champion in the season opener since Baltimore lost by 22 points in 2013.
Want $250 to bet on NFL futures?
Sign up now!
"We weren't ready to go, I take a lot of pride in that, and that's on me," Sean McVay said. "I gotta do better, there were a lot of decisions that I made that I felt like didn't put our players in good enough spots. 
"This was a humbling experience, but we're going to stay connected, we're going to look inward, we're going to do a better job of moving forward, but you give credit to the Bills, and then we've got to understand that we've got to have that mindset and mentality to be able to move forward accordingly."
Read:
Jets QB Zach Wilson Set To Miss Some Time To Start The Season
"The bottom line is, I didn't do a good enough job at getting us ready to go to our capabilities," McVay said. 
"I have total belief and confidence in what we can do moving forward, whether we won tonight or whether we had a humbling experience like this, we've got 16 games guaranteed left. We're going to dust ourselves off, we're going to look ourselves in the mirror, we're going to be accountable to the things that we all can do better within the framework of our roles, and we're going to move forward the right way. And that's all I know how to do."