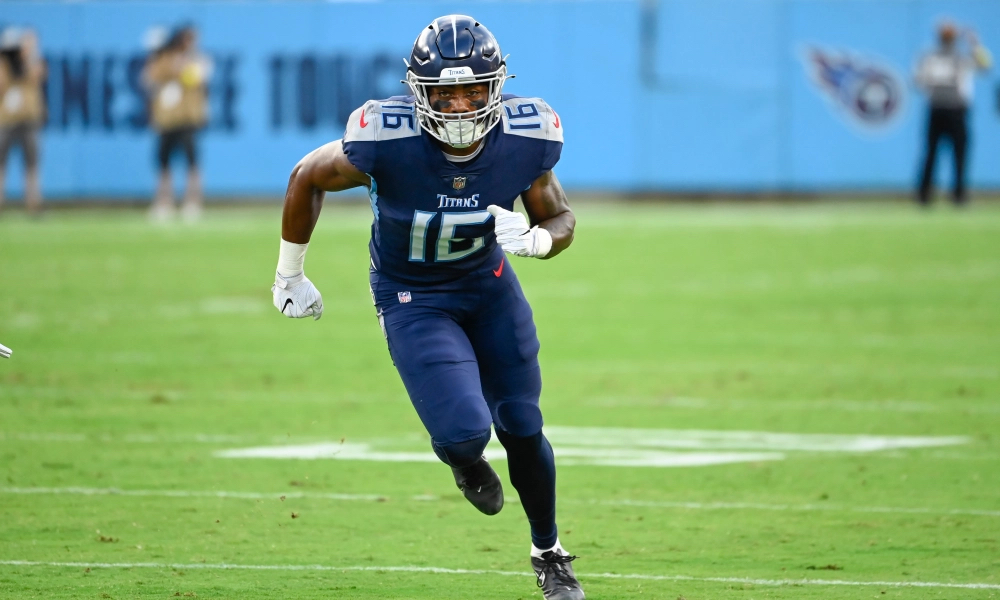 Titans head coach Mike Vrabel sounded a positive note on rookie WR Treylon Burks, although his readiness is yet unclear.
Treylon Burks has featured heavily in the preseason, but not so heavily on the stat sheet. So far Treylon Burks has only seen four targets with one catch for four yards.
However, Vrabel says receptions are not the sole factor in evaluating receivers. He says he was encouraged by his contributions on the field when he wasn't being targeted.
Want $250 to bet on NFL futures?
Sign up here!
"The thing that I'm always trying to say in regard to receivers is they can't control when they get the ball," Vrabel said.
"All they can control is that they get open and that we can review the film and say, 'Hey, this is where we'd like the ball to go.' I don't want to tell quarterbacks, 'Hey, throw it to this guy.' That's not the direction we really want to head."
Read:
5 NFL Teams Most Likely To Rebound For 2022 Playoffs
"But I was really encouraged by some of the things, especially without the football trying to block," Vrabel said of Burks. "There were times that he was open, whether that be for a catch and run, and there were some other times that we'd like to see a better route. Just continue to progress and work on the conditioning in the game and all the things that are required of receivers."