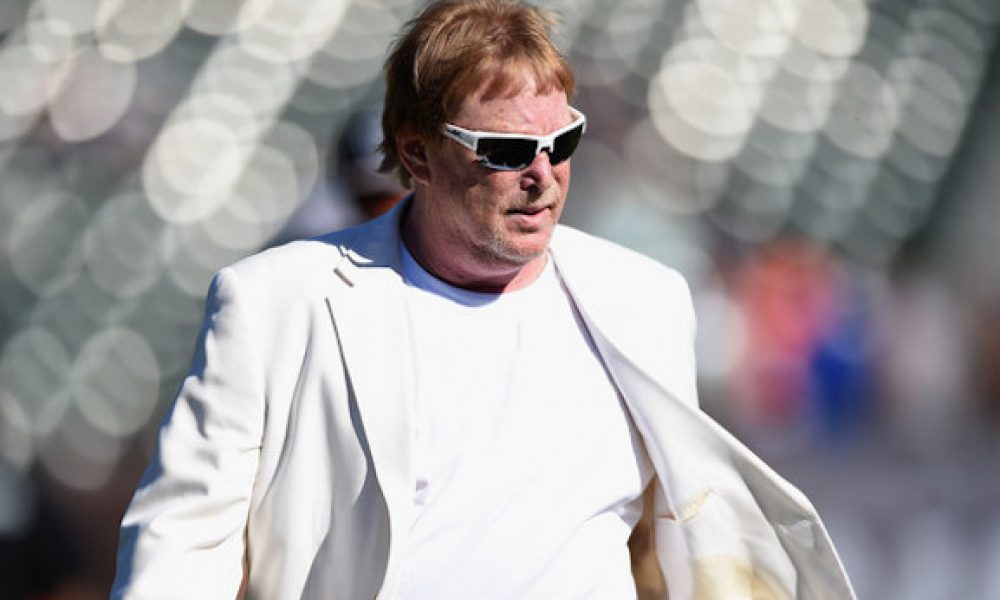 Image via Zimbio
Following a busy offseason, the AFC West has turned into arguably the league's most challenging division.
Among that change has seen the Denver Broncos potentially put together a playoff-caliber team after acquiring star quarterback Russell Wilson. The Broncos have also undergone an ownership change with Rob Walton taking over that spot.
However, Las Vegas Raiders owner Mark Davis has voiced that he doesn't believe new ownership in Denver will make any significant difference.
"They don't play in the games," Davis said, via Mike Klis of 9News.com. "And I thought the Bowlens were a strong ownership group. I thought they did a really good job. They were tough. The AFC West is tough."
Walton's arrival does spice up the Broncos' urgency to put together a Super Bowl contender, but that doesn't always equate to tremendous success. There is increased pressure to structure a team that can maintain consistency as a champion-caliber organization.
Davis' comments are on point as the AFC West will be tough to make through to the playoffs as each of the four teams has a legitimate case to reach the postseason. The Broncos possess a talented roster on both sides of the ball, but that will need to be seen on the field in the 2022 season.
Want $250 to bet on the NFL?
Sign up today!
Wilson certainly elevates them toward playoff contention based on his special talent and ability alone. The question becomes do the Broncos possess the pieces to follow through on those lofty aspirations.
Time will tell, but Denver is moving in a promising upward direction.