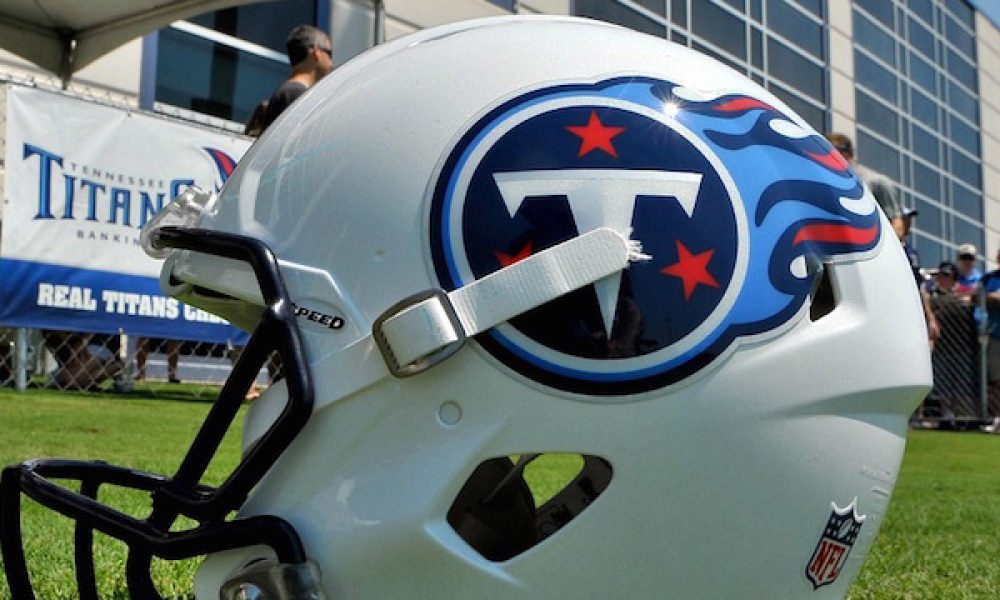 Jul 26, 2014; Nashville, TN, USA; during training camp at Saint Thomas Sports Park. Mandatory Credit: Jim Brown-USA TODAY Sports
With the Cincinnati Bengals trotting out alternate white helmets, we starting thinking about five NFL teams that need new uniforms.
5. Washington Commanders
This isn't ideal, since the team was just renamed and rebranded this offseason. While the colors are good and similar to the previous Washington moniker, the uniform isn't right. The name "COMMANDERS" doesn't need to be across the front of the jersey and the helmet could be more intriguing. It's not the worst jersey in the league by any means, but it could use an upgrade in a few years.
4. Philadelphia Eagles
The Eagles used to have one of the best uniforms in the league. Think back to when Randall Cunningham was running around in the late 1980s and early '90s, wearing Kelly green tops and silver pants. That was a classic look for a classic franchise. Now, the Eagles have this bizarre wordmark and the jersey is far too dark. The alternates being black is also a waste. Philadelphia needs to go back to its roots and wear the Cunningham-era duds.
3. Tennessee Titans
These have a strong case for the top spot on the list, but they land third. The Titans have really never gotten their look right, but it was more palatable before the uniform became adorned with a blue helmet. Tennessee has always seemed to have no identity with its look, perhaps because the team was rushed from Houston where it was the Oilers during relocation after the 1996 season. The Titans could benefit from a complete overhaul, starting from the helmet and working all the way down.
2. Arizona Cardinals
This one doesn't have to be complicated. The Cardinals always had one of the ampler jerseys over the years, but in the last few decades, we've seen the pants stripe messed with, the Cardinal logo on the back of the jersey and the odd number font. Just go back to when the team was known as Big Red in St. Louis, the days of Jim Hart and later, Neil Lomax. They weren't flashy, but those were good, quality uniforms.
1. Miami Dolphins
The Dolphins are the classic example of messing with a good thing. Miami always had some of the prettiest uniforms in the league throughout the 1970s and '80s, going with the classic pants stripe, the straight-up aqua teal uniforms and the simpler helmet. Now? It's a blend between futuristic and drab. Nothing pops. The Dolphins need to turn back the clock both on the field and in the uniforms.