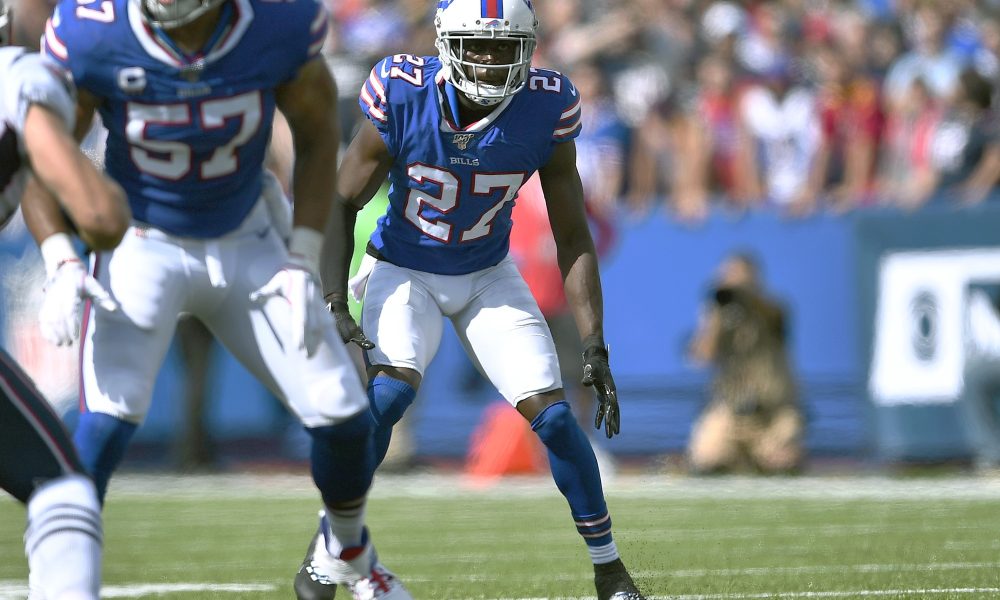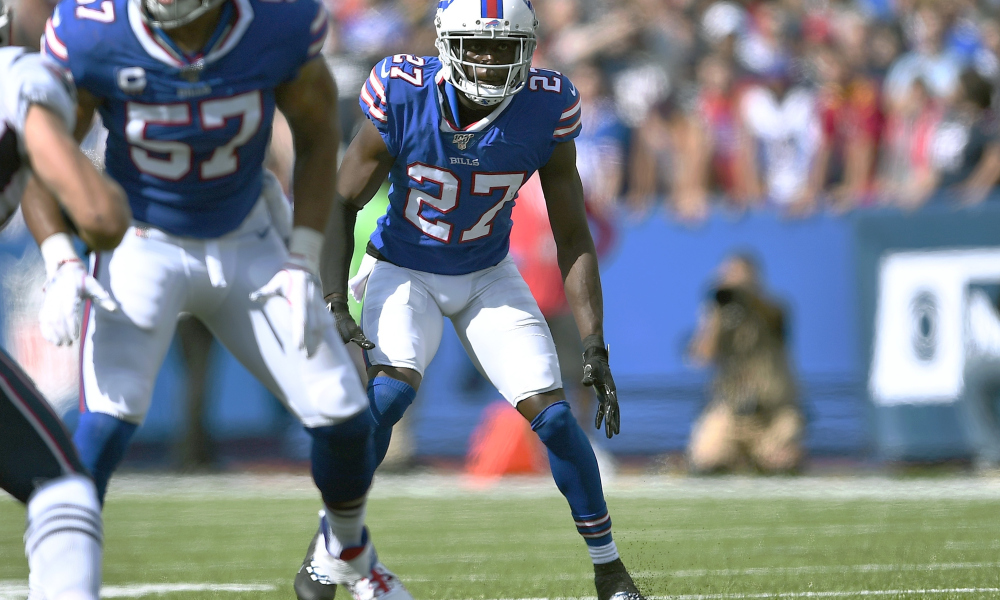 Buffalo Bills cornerback Tre'Davious White (27) lines up for a play against the New England Patriots in the first half of an NFL football game, Sunday, Sept. 29, 2019, in Orchard Park, N.Y. (AP Photo/Adrian Kraus)
In this edition of NFL power rankings, we look at the top five contenders in the AFC heading into the 2022 season.
5. Los Angeles Chargers
Some will look at this and scream the Chargers are too low. Some will scream they haven't won anything and are too high. Thus, this is the perfect spot. Look, Los Angeles won nine games last year, beating some of the best teams in football such as the Kansas City Chiefs. However, the Chargers also lose ridiculous games, as seen with their loss to the Houston Texans. The roster is fantastic after another solid offseason, but it must start showing results.
4. Baltimore Ravens
People forget that despite some of the worst injury luck we've seen in recent years (running back Gus Edwards and corner Marcus Peters tore their ACLs on consecutive plays … in practice), the Ravens were the AFC's top seed at 7-2 in November. Then, quarterback Lamar Jackson and corner Marlon Humphrey went down, and Baltimore finished 9-8. However, the Ravens are again healthy and look to be a team that can win double-digit games, threaten in the AFC North and make a deep postseason run.
3. Cincinnati Bengals
Nobody saw the Bengals coming in 2021, but they won't be sneaking up on anybody this fall. Still, Cincinnati is loaded with an underrated defense and a star-studded offense including quarterback Joe Burrow, running back Joe Mixon, receivers Ja'Marr Chase, Tyler Boyd and Tee Higgins, and a revamped offensive line. While regression is a possibility, the Bengals are still one of the league's most-dangerous teams and should play into January.
2. Kansas City Chiefs
The Chiefs have hosted four consecutive AFC Championship Games, been to a pair of Super Bowls and won one since Patrick Mahomes took over the reins in 2018. Kansas City lost receiver Tyreek Hill and safety Tyrann Mathieu this offseason, going for a youth movement in certain spots of the roster. However, the overall look is a team loaded offensively and a defense with high upside. If the Chiefs hit on their draft, they could be the best team in football once more.
1. Buffalo Bills
Buffalo is trying to win its first Super Bowl in franchise history, and its a favorite in almost every Vegas book. The Bills kept almost every piece from last year's contender and added edge rusher Von Miller, fresh off his Super Bowl win with the Los Angeles Rams. If the Bills stay healthy, it'll be them and Kansas City as the favorites in the AFC. And frankly, Buffalo has the better team on paper.