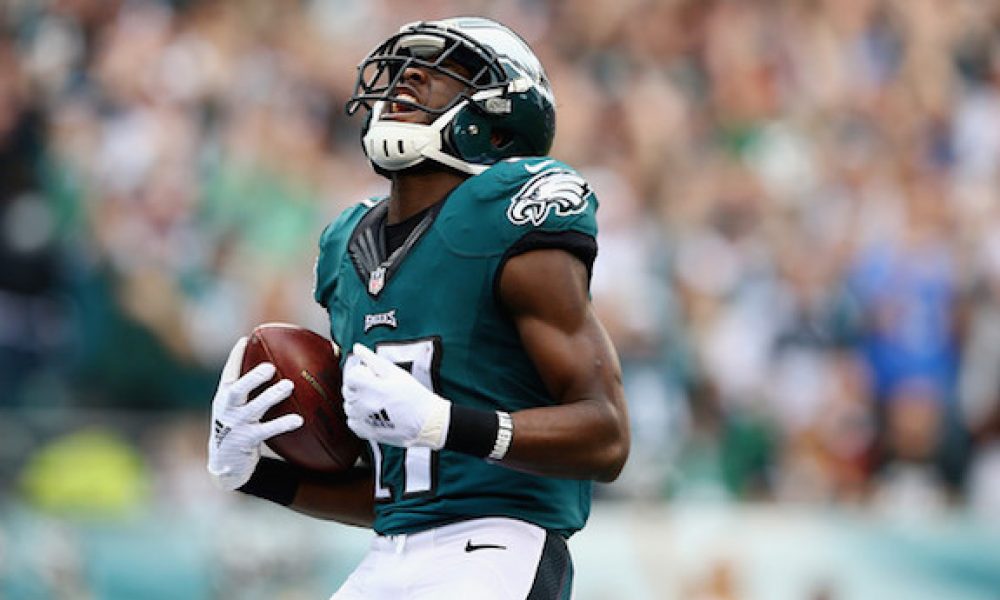 Image via Zimbio
New England Patriots wide receiver Nelson Agholor isn't content with sitting on his laurels after beating the Pittsburgh Steelers.
The Patriots offensive unit has struggled for an identity ever since Tom Brady left for Tampa Bay. An identity that wins would suffice for now, and that's what they did against Pittsburgh.
New England kept the ball for the final minutes of the fourth quarter and didn't allow the Steelers a route back into the match.
Nelson Agholor says winning teams are the ones who exert that sort of stranglehold on a game.
Want $250 to bet on NFL futures?
Sign up here!
"That's part of the winning formula. You want to finish with the ball," said Nelson Agholor, who delivered a 44-yard touchdown catch late in the second quarter.
"If you look at us last year, four-minute drives weren't in our favor. We won the four-minute drive [on Sunday], end of the game, milking the clock, being in victory formation. That's important. Most championship teams see a lot of those, because they win the right way.
"I hope this game is a steppingstone towards where we're headed," Agholor said. "I don't want this to be, 'This is our identity.' I want it to be, 'We see some good stuff; let's get better from here.'"
Read:
D'Andre Smith Continues Eye Catching Start To The Season
"It was great to be able to hang on to the ball at the end there. Our backs ran hard, and our line gave them some space to run," Patriots coach Bill Belichick said. "You always want to end up kneeling the ball. That's the best way to win."