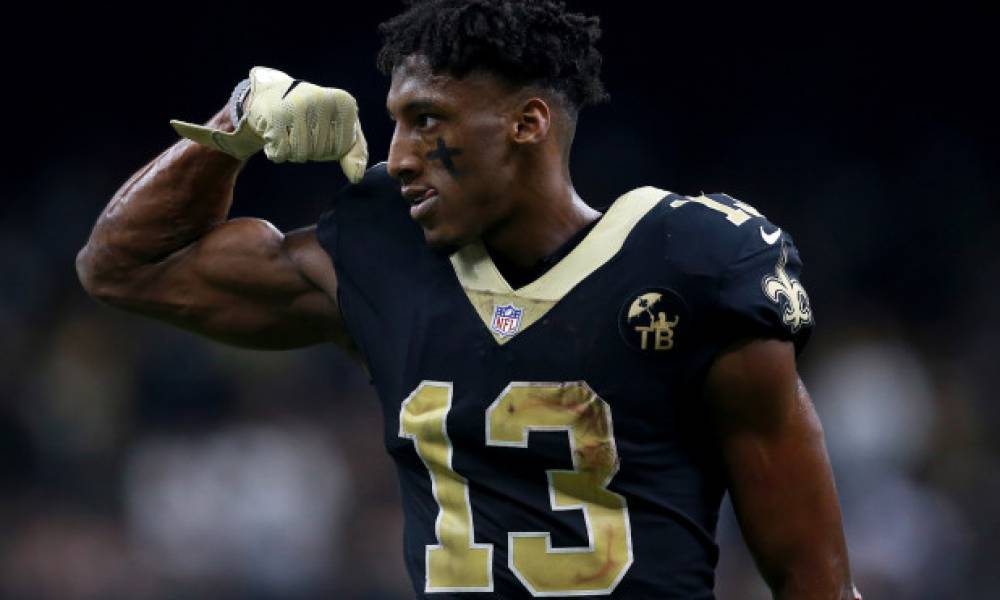 Former NFL Offensive Player Of The Year Michael Thomas practiced for the first time in 18 months on Wednesday.
The New Orleans Saints WR has been recovering from multiple ankle operations, the most recent of which was in November.
The player's handling of his injury caused tensions between the franchise and Michael Thomas. He initially opted to attempt recovery without surgery.
Considering he wound up needing to procedure anyway, the November setback was needless.
Want $250 to bet on NFL futures?
Sign up here!
Michael Thomas says it's all behind them now that he's edging towards a long awaited return to the field.
"I mean, even the year that I played [a total of nine games in 2020], I was playing injured, and I was still kind of helping this team win games and move the chains. And I was clearly on one ankle," Thomas said.
"I'm just happy to be trending now in the right direction and handling my business. … And I take pride in that challenge."
"We can put [the 2021 surgery timetable] to rest right now," Thomas said. "It's pretty much like when you go to a doctor, you get an opinion. You go to two doctors, one person has an opinion, another person has an opinion. 
"You have the right to pick an opinion. So if one of the opinions is you can rehab your ankle and it should be good by camp, and I've never had surgery, then I'm going to stick with that one. If that one doesn't work, then I'm going to go with the second one. And that's pretty much how it worked. I don't write the opinion, I just have to pick one."
Read:
Cowboys Have Options With Ezekiel Elliott After 2022
"Everybody loves somebody that comes back from adversity. I feel like a lot of people in this world can learn from that," Thomas said. "It's better to have some adversity than not have some adversity, just to show how you respond. I think it shows a lot of character, it shows the type of man you are."