Larry Fitzgerald downplays Kyler Murray scrubbing all connection to Cardinals on social media
By Ryan Ward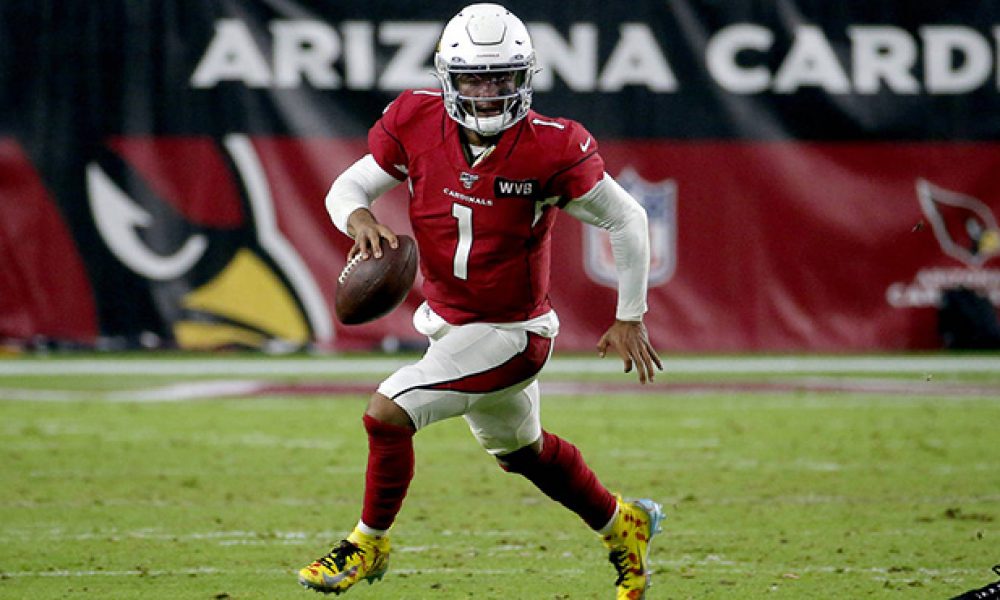 Shortly after the 2022 Pro Bowl, Arizona Cardinals star quarterback Kyler Murray made headlines for scrubbing all connection to his team on his social media accounts.
The move quickly drew attention toward Murray wanting to work out an extension with Arizona after finishing up the third year of his four-year $35.6 million rookie contract.
Former Cardinals star wideout Larry Fitzgerald recently spoke to the media, voicing optimism that he hopes both sides can work out a new contract.
"I haven't talked to Kyler in a while but he looked good in the Pro Bowl, looked like he was having a great time, throwing touchdowns out there," Fitzgerald said via ESPN. "I just hope everything works out the way both sides want it to work out. That's really what it's all about for me. I love Kyler, I love the Cardinals and I want the best for everybody."
The 24-year-old holds a $965,000 base salary next season and will make more than $10 million combined in signing and roster bonuses.
Murray helped guide the Cardinals back to the playoffs for the first time in six years. Before injuries forced him to miss two games, he was near the front end of the MVP discussion as he led Arizona to an 8-0 start.
Want $250 to bet on the NFL?
Sign up today!
The Cardinals stumbled in the second half of the season but secured a wild-card spot. However, Arizona fell to a disappointing loss to the Los Angeles Rams.
Murray has vastly outplayed his rookie contract and will likely look to get a payday that puts him among the top-paid quarterbacks in the league.