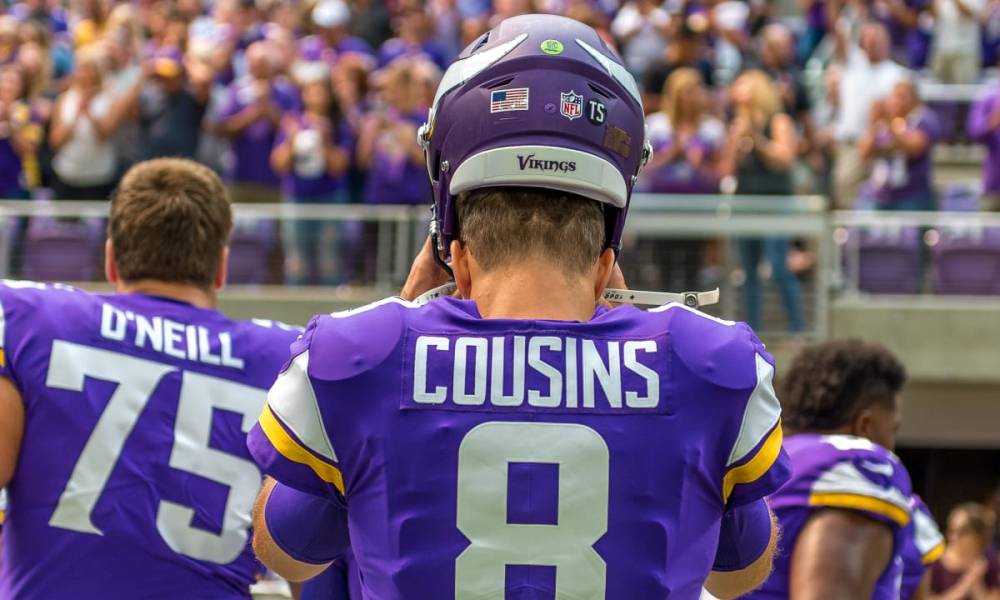 New Minnesota Vikings head coach Kevin O'Connell is hoping to utilize his pre existing relationship with quarterback Kirk Cousins.
The concept of the 'Kevin O'Connell Offense' has become almost mythical as Vikings fans look ahead with excitement. However the former Rams coach understands it will be a collaboration between the staff and Kirk Cousins.
It's the strategy that worked so well with Matthew Stafford in Los Angeles. Although just like the Rams, Minnesota needs to get results with the football they play.
Want $250 to bet on NFL futures?
Sign up here!
"Having the previous relationship with him, building that rapport with him has — I don't want to say it will — it has served us very well early on," O'Connell said. 
"I feel like we've got a constant dialogue between him and I, you know, we meet a lot about what we're doing offensively, obviously his role in it, but also just big picture. I want him to feel as involved as he's ever been in an offense and how we build it and how we're going to try to attack opponents and I think that's very, very important. 
"If him and I are on the same page he can be an extension of me and vice versa, I can be an extension of him to our football team in a lot of ways that only enhance his ability to just authentically be himself, lead us and then just go play, because he's a talented guy, man."
Read:
Dak Prescott Understands Cowboys' Plight In 2022
"Ultimately, I think we're building an offense that hopefully can not only put Kirk Cousins in a great position to have success in those moments, but our entire group out there in the huddle with him," he said. "I feel like we're off to a great start, but ultimately, Sundays are what matter and we've got to take all this preparation and positive momentum that we have and go do it."