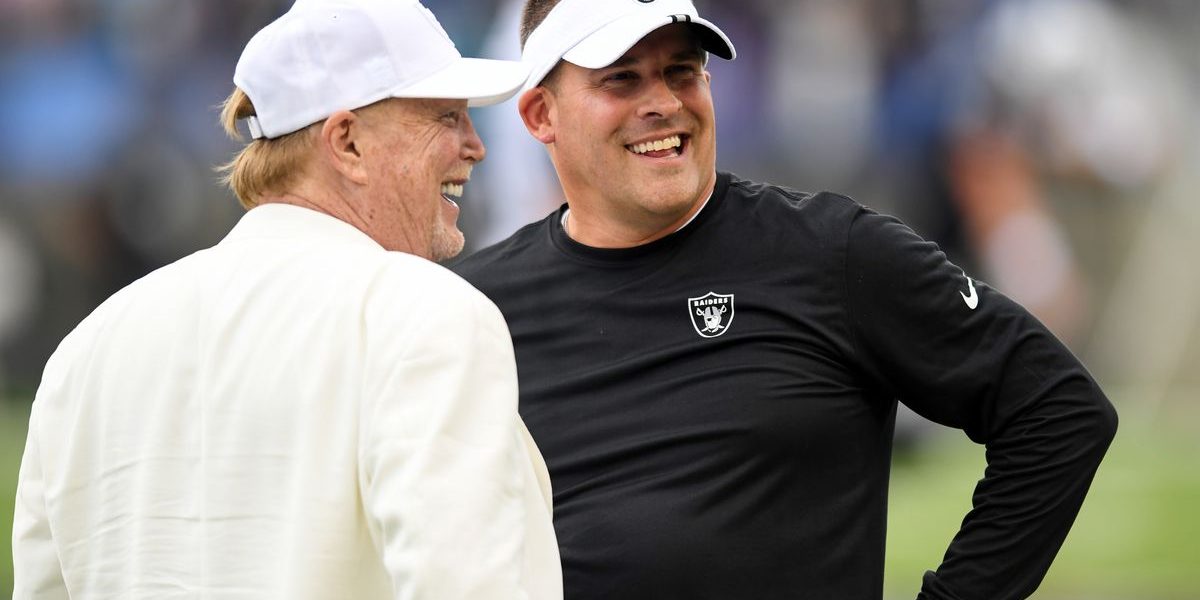 There's no easing into the season for new Raiders head coach Josh McDaniels as he prepares to face the Chargers.
In his first game as Las Vegas coach, Josh McDaniels must contend with the AFC Wests new fearsome tag team.
In Joey Bosa and Khalil Mack, the Chargers have two bonafide sack monsters with 10 Pro Bowls between them.
Josh McDaniels says the Raiders' decision making will be critical in combating the threat of Bosa and Mack.
Want $250 to bet on NFL Week 1?
Sign up now!
"It's not easy. They're two incredible football players," McDaniels said. 
"And, again, I could say that about a lot of guys on their team. They have a tremendous amount of talent. This is probably one of the most talented teams we're gonna play all year — if not the most talented.
"I've competed against both of them multiple times — and thankfully, never on the same field at the same time," McDaniels said. "So you could kind of put maybe more attention to one than the other, if you will.
"You've got to do a good job. There's no shortcuts around this one. You know?"
Read:
Dak Prescott Wants Cowboys To Evolve Into Playoff Regulars
"You've got to do a good job of using your techniques and playing with good fundamentals. We have to do a good job of trying to get the ball out on time, when we're supposed to. And you pick your spots when you're going to try to do something and hold the ball a little longer, what have you, based on the play you're trying to accomplish.
"This is a big challenge," McDaniels said. "They present a lot of issues offensively on their own, and so seeing them on the same field, obviously, will be difficult. But we're hard at work trying to figure out how to create some offense against their whole group. But they'll definitely be a challenge."