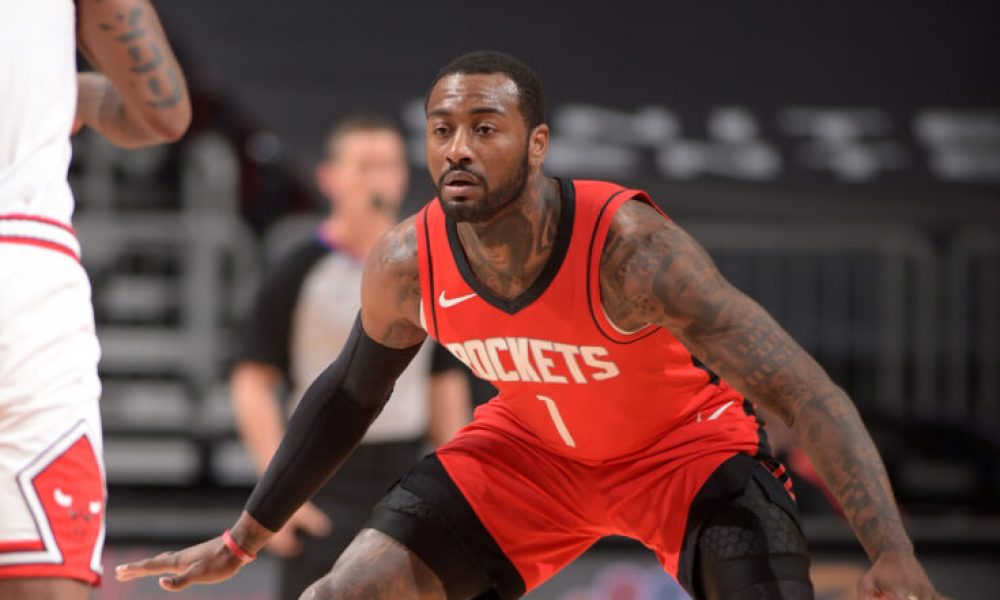 New Clippers guard John Wall says L.A was his first choice due to where he is in his career.
The 31 year old is a five time All-Star, but his last five seasons have been disrupted by injuries.
John Wall has been missing significant time since 2017-2018. As well as that, he sat out all of last season with the Houston Rockets.
In total, John Wall has only played a total of 40 games in the past three seasons. Nonetheless, the Clippers signed him to a two-year, $13.2 million deal.
Want $250 to bet on NBA futures?
Sign up now!
Wall says the talent-stacked Clippers is the ideal roster for him because he doesn't have to be the main man.
"I still got all the stuff I had in 2016," he said. "But like, yeah, I only played 40 games [two seasons ago], but last year wasn't my fault or my choice, and I couldn't control that.
"It is going to be harder for them to defend," Wall added. "For me, I'm happy because I don't have to have the best player guarding me every night like I have had my whole career.
"You tell me the third-best defender is going to have to guard me? Good luck."
Read:
Commanders Sign Star Wideout Terry McLaurin To Three Year Deal
"I don't have to do it every night, I don't have to be Batman every night for us to win," Wall said on Saturday at the Las Vegas Summer League. "That's the ultimate goal for me is [at] this part of my career, I don't want to have to be the Batman every night to try to win. On our team that we have, I think anyone can be Batman.
"The other teams are great, and I'm glad teams wanted to come after me, but I kind of looked at the picture of like, where can I go [where] I don't have to be the John Wall from 2016 and have to carry the load and do all those [things] and have the pressure on me. I think [LA] was missing a piece of having a point guard, and it's a great situation for me to be there."