Joel Embiid keeping 'we want to win' mindset ahead of NBA trade deadline
By Ryan Ward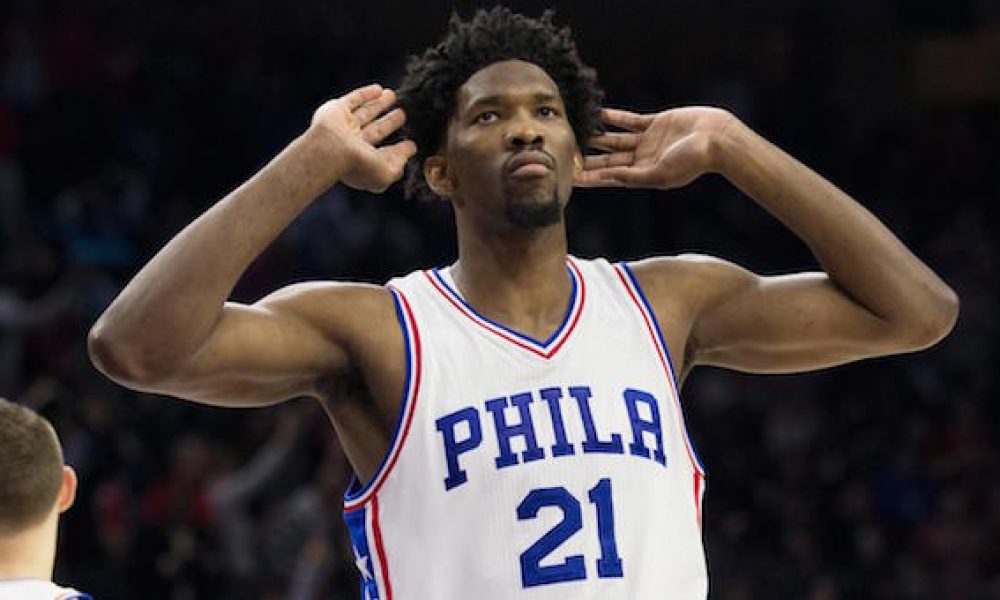 With the trade deadline fast approaching, the Philadelphia 76ers have been engulfed by trade rumors around Ben Simmons.
The 76ers have remained firm on their asking price, but there hasn't been little movement outside potential discussions with the Brooklyn Nets for James Harden. However, if Simmons isn't moved, star big man Joel Embiid voiced that the team's mindset toward winning a championship hasn't changed.
"Like I said … I don't know what other type of word I can use, but I get paid to bring results and win games," Embiid said via ESPN. "I don't get paid to, you know, babysit Tyrese (Maxey). I get paid to challenge him to try to help me win games. I get paid to, you know, do the same thing to Tobias and all the other guys and they respond to it, every single time. And just like the same way they challenge me, they know that it is never personal. I always go at them, and they always come back at me, because we all got the same goal: we want to win."
Embiid's mindset is focused entirely on leading the 76ers toward competing for a championship. His play has exemplified that as he's putting forth an MVP-caliber campaign while pushing the team to a 32-22 record without Simmons.
Want $250 to bet on NBA futures?
Sign up here!
The star big man leads the league with 29.4 points per game while shooting 49.8% from the floor and 35.8% from beyond the arc.
Philadelphia is working toward resolving the lingering situation that could bleed into next offseason. Nonetheless, the matter clearly hasn't become a distraction for Embiid.