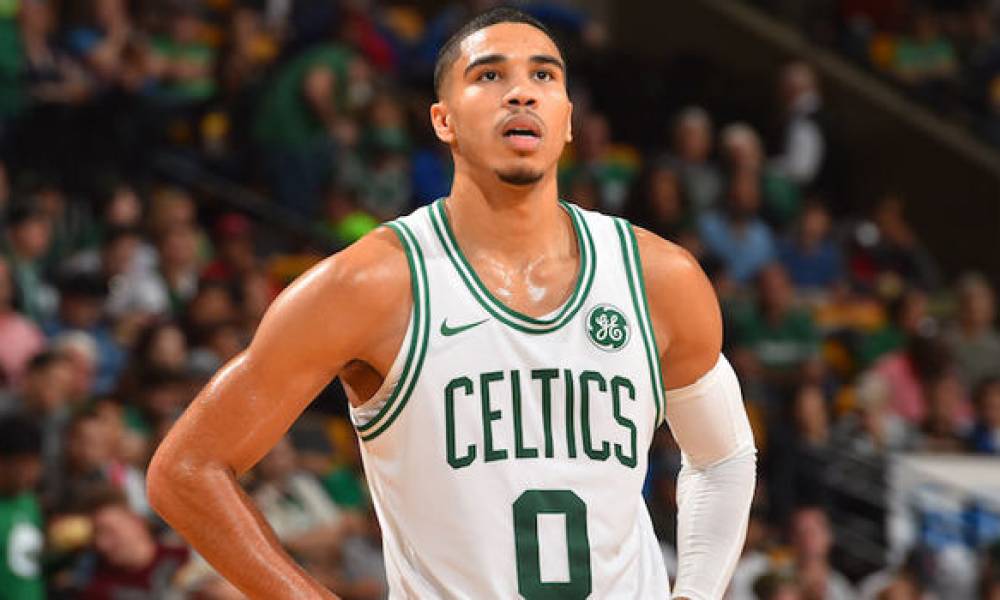 Over the weekend, the trade rumor mill sprouted more dialogue around star forward Kevin Durant.
The latest chatter centers around the Boston Celtics expressing significant interest in acquiring the two-time NBA champion. It's led to All-Star forward Jayson Tatum being asked about the potential of playing alongside Durant next season.
"I played with [Durant] during the Olympics," Tatum said Tuesday night prior to the premiere of the Showtime documentary "Point Gods" via ESPN. "Obviously, he's a great player, but that's not my decision. I love our team. I love the guys that we got."
Although Tatum would be more than comfortable running it back with the Celtics' current roster, it's hard to turn down playing with Durant, who remains one of the game's best players. The 33-year-old is coming off another highly productive campaign, where he averaged 29.9 points, 7.4 rebounds, and a career-best 6.4 assists while shooting 51.8 percent from the floor and 38.3 percent from beyond the arc.
Durant still holds four years on his contract worth approximately $194.2 million. The Celtics have reportedly offered a deal centered around Jaylen Brown along with a few draft pick assets. Brown is in the third year of his four-year, $106.3 million deal.
Want $250 to bet on the NFL?
Sign up today!
However, the Brooklyn Nets have remained firm on their asking price of wanting a few high-impact players along with multiple unprotected first-rounds. Boston possesses the draft assets, but it's uncertain if they have the right package of players that would appeal to Brooklyn, especially with Tatum off the table.
The conversation could change in the coming weeks ahead of training camp that begins in September.