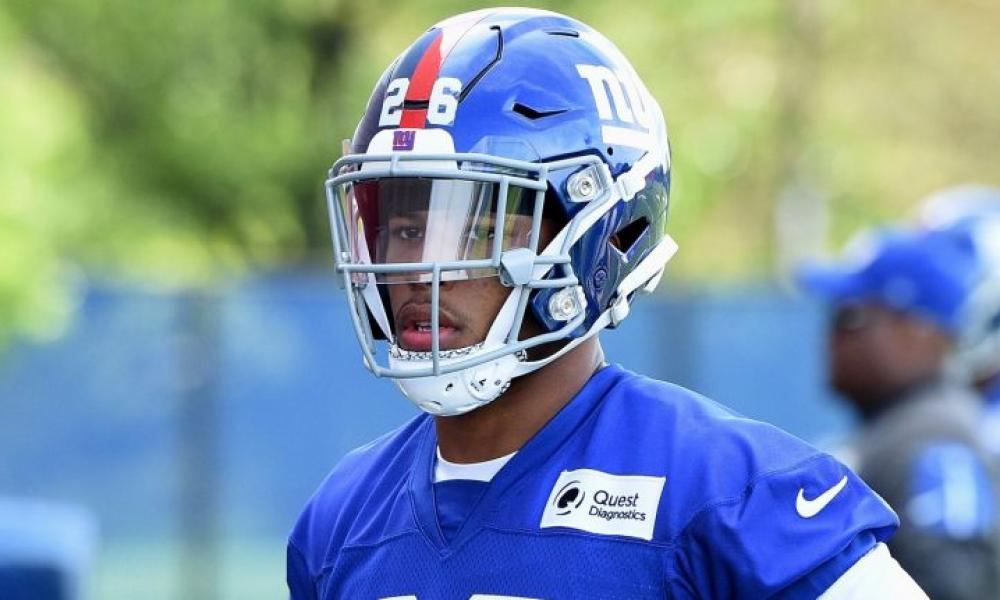 Kathleen Malone-Van Dyke
Through New York Giants star running back Saquon Barkley's first four seasons, he has dealt with significant scrutiny.
Much of which has centered on his health issues that have sidelined him for 18 games over the last two campaigns. He has also received criticism directed toward his running style centering on him moving side to side too much instead of rushing forward.
Barkley chose to respond to the noise by voicing that he doesn't allow the outside noise to impact him.
"I've been playing this position for a very long time, and by no means am I the perfect running back, and I still got so much work to do," Barkley said via Pro Football Talk. "But I know that's been the conversation or been a thought or been a thing out there that's said about me it, 'He don't know what he's doing. He's just dancing back there.' I'm really kind of fed up with people who never played a position and try to speak on how I run a position. We call them All-Pros with clickers in their hand.

Running back is a tough position, but it's easy to be there and watch football and watch on tv, or even watch on watch film and stop the clicker and say, 'Oh, he should've made that cut.' There's a lot of things that go into making that cut. There's a lot of things like your shoulders being square. There's a lot of things that have an impact on your vision."
Barkley is in the final fifth-year option of his rookie campaign, where he is making $7.2 million. The 2022 season is vitally important for him to earn a lucrative deal as there remain lingering questions concerning his durability.
Want $250 to bet on the NFL?
Sign up today!
If he can stay on the field and produce at a high level, a huge payday lies ahead of him next offseason.