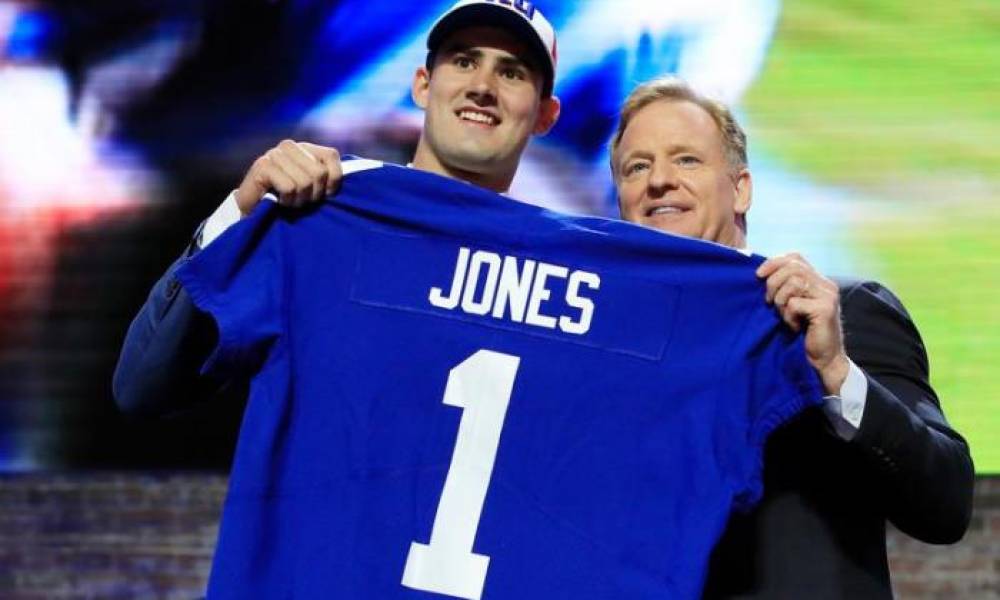 The New York Giants are on a mission to improve their offense with more flexibility under new OC Mike Kafka.
New York has ranked 31st in points and yards in each of the past two seasons. Along with Mike Kafka, new head coach Brian Daboll is more offensive minded than Joe Judge.
Mike Kafka spent 5 years with the Chiefs, including working as the passing game coordinator for the last two years.
He says the key to unlocking the Giants offense is giving quarterback Daniel Jones the number of options he needs.
Want $250 to bet on NFL futures?
Sign up here!
"(Jones) loves having so much flexibility at the line of scrimmage with the protections, with checking stuff at the line of scrimmage, just with the ability to get on the same page with the receivers," Kafka said. "Receivers have some flexibility with routes … you know, be able to work in different voids and spaces."
Read:
Lamar Jackson Shows Up To Ravens Mandatory Minicamp
"I'm not big on putting guys in a box, so I like giving them some freedom, giving them some baseline guidelines to work within, and then letting those guys work it out because at the end of the day, you know I'm staying on the sideline," Kafka added. "I'm in the press box or whatever it is and those guys are the guys on the field. They gotta go play so they got to make sure that they're on the same page."