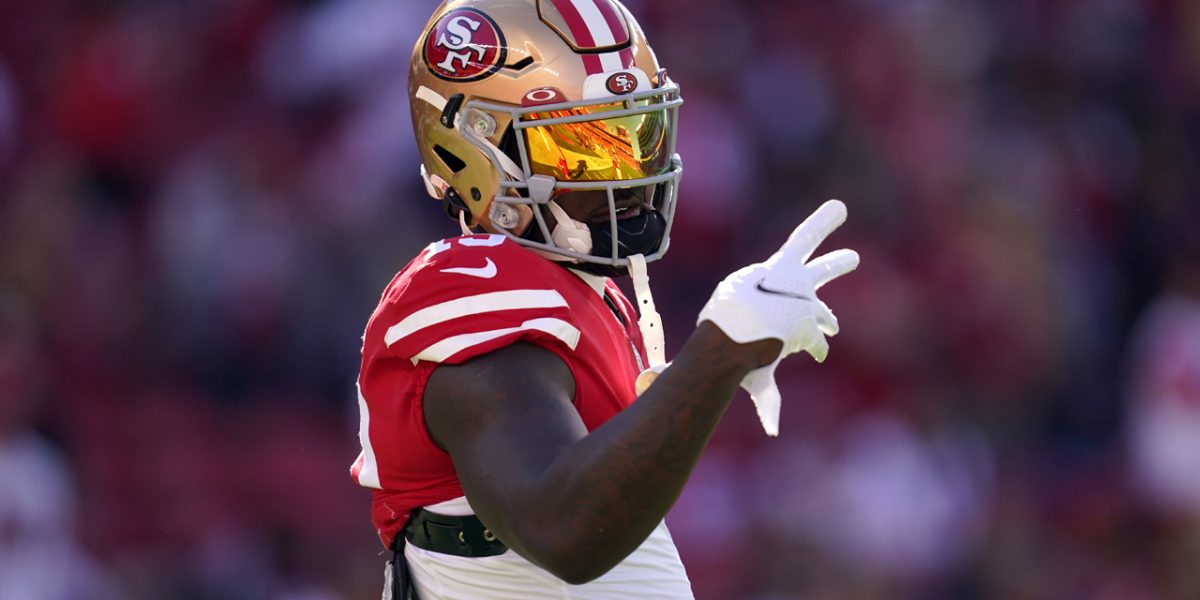 San Francisco 49ers wide receiver Deebo Samuel, who requested a trade last season, has reported for training camp.
The 2019 second-round-pick has reportedly expressed hesitance to be used in the backfield so much. Head coach Kyle Shanahan says he has spoken to Deebo Samuel about his place in the offense.
"We're on the same page with it," he said.
As well as that, general manager John Lynch said that encouraging talks have taken place with Deebo Samuel.
Want $250 to bet on NFL futures?
Sign up now!
"We've had really productive and substantive talks," Lynch said. "I don't want to get everyone all excited that something is imminent, because we're not there yet. But really hopeful that in the near future, we'll be able to announce something that is exciting for everyone involved. Deebo is here today, and we're excited about moving forward with him as part of this team."
Read:
2022 AFC South Preview – Colts, Titans At The Top
Samuel enters the final year of his rookie deal at a time when wideouts are getting paid. Any extension is going to require a significant improvement on his current $3.9 million base salary.
The 49ers will hope a deal can be struck before the start of the 2022 NFL season.