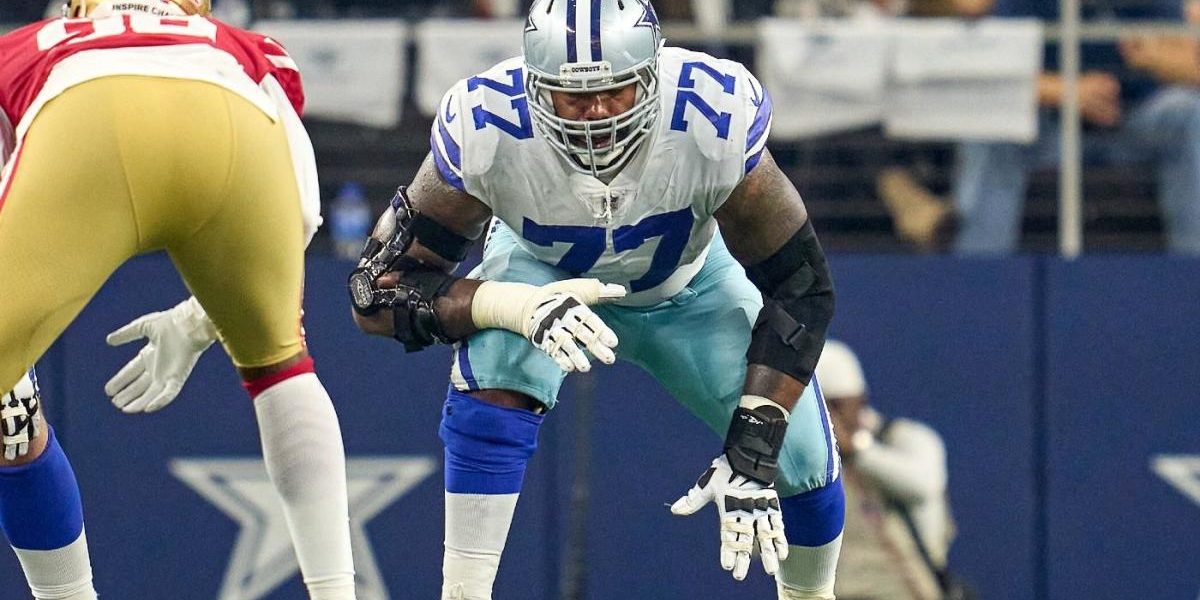 The 2022 season is just a few weeks away from starting, but the Dallas Cowboys can't seem to catch a break with the injury bug.
All-Pro left tackle Tyron Smith has suffered yet another disappointing ailment as he's dealing with a torn left hamstring that will likely require surgery, according to ESPN.
"It's a big disappointment, none more so than for Tyron himself," Cowboys owner Jerry Jones said Thursday. "… Immediately that battle cry is 'let's get it done early in the season,' because when Tyron gets back, we'll be that much stronger.

"We want it pushed up there where we're in the lead. When we get there healthy, we can make that run in the playoffs. This doesn't diminish that hope"
The injury occurred during a play in practice when Smith attempted to block linebacker Leighton Vander Esch. The Pro Bowler managed to walk back to the locker room without assistance, while the initial tests showed that the ACL in his left remained intact.
Smith will likely be sidelined until December, which leaves a gaping hole on the left side of the offensive line. The 31-year-old has been a stalwart for the Cowboys throughout his career, but he's dealt with nagging injuries over the last few seasons.
Want $250 to bet on the NFL?
Sign up today!
He's missed playing time in each of the last six seasons, including playing in only two games in the 2020 campaign due to neck surgery. He was sidelined for seven games last year due to a bothersome ankle injury.
Smith is in the seventh year of his eight-year, $97.6 million deal.