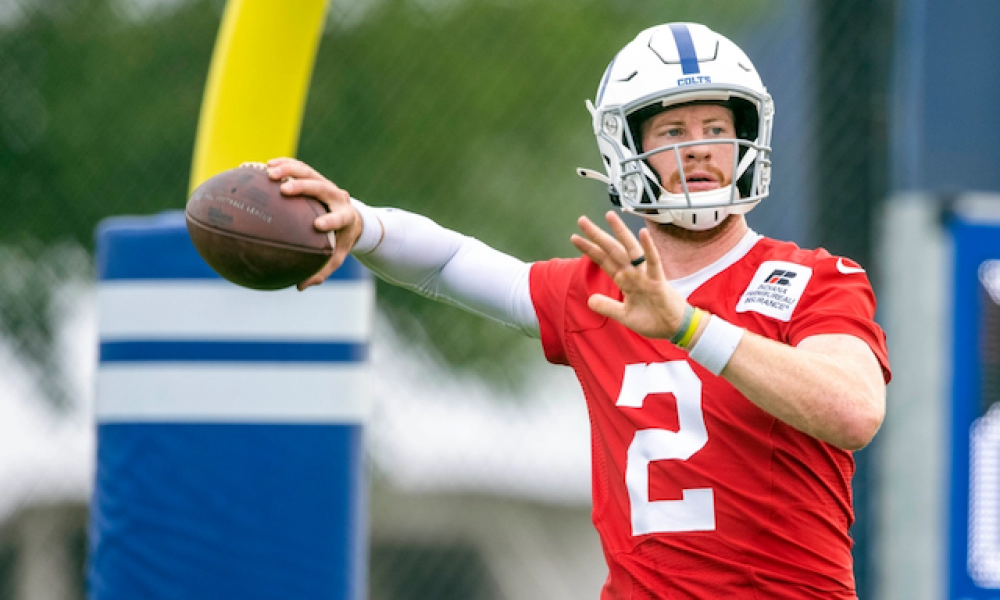 Carson Wentz has another chance to resurrect his career in Washington following two poor seasons in Indy and Philly.
The Commanders recruited Carson Wentz in a trade with the Colts and are counting on him for 2022.
According to reports, Carson Wentz is already impressing in spite of a few familiar limitations. Commanders quarterbacks coach Ken Zampese is confident that his mechanical flaws can be ironed out with practice.
Want $250 to bet on NFL futures?
Sign up today!
"He's intuitive, he's curious, he's hungry for football — that's the part that's fun for me," Zampese said, via Bijan Todd of NBC Sports Washington. "He's curious, and in a good way. That's what we're looking for. The communication's been great, his ideas, doing what we're asking him to do and wanting to know, 'Hey, how do you want to do this, how do you see this play?' That curiosity will get us further, faster. It's really been fun that way to see that."
Read:
NFL 2022 – 5 AFC Teams That Can Rebound And Make The Playoffs
"We're just trying to get him to finish through his throws, get his hip out of the way, left side out of the way so we can get more of his arm," Zampese said. "Be lined up to where you're throwing, just general things."