Buccaneers' Bruce Arians says team will focus on bringing back 'our guys' in free agency
By Ryan Ward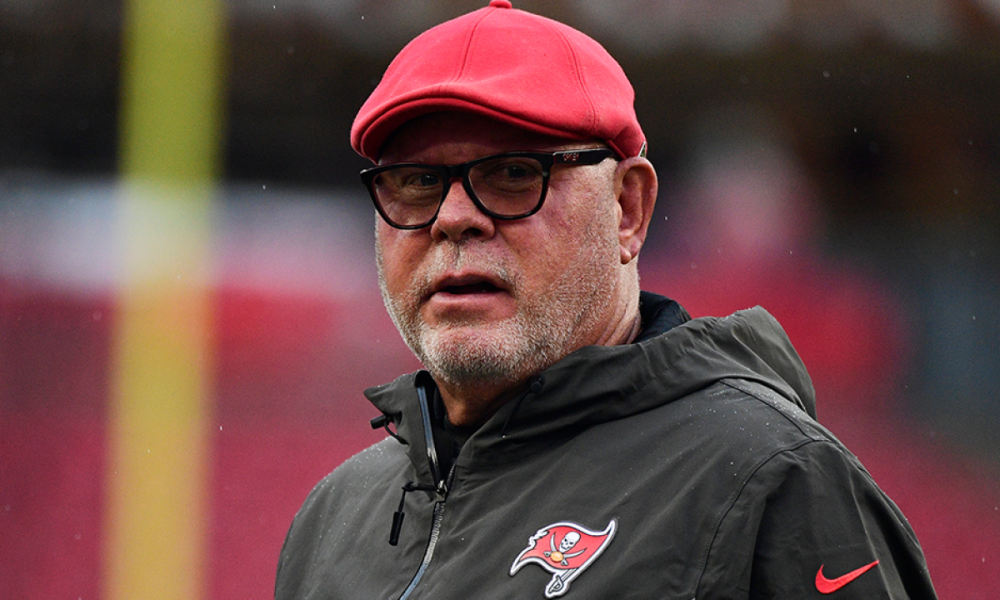 The Tampa Bay Buccaneers fell disappointingly short of vying for a second straight Super Bowl title.
It's put them headed to the offseason with several roster questions beyond star quarterback Tom Brady deciding whether he will play his 23rd campaign. Head coach Bruce Arians voiced on Monday that the franchise is focused on "reloading" the roster starting with their players headed into free agency.
"Our [priority] in free agency will be our guys — see how many that we can get back and then build a team from there," Arians said via ESPN. "I always look forward to that part of it, and then the draft. Each year is so different and so new. Last year, to get everybody back was amazing. I doubt we can do it all again this year, but we're sure going to give it our best."
The Buccaneers are set to have 23 players from their 53-man active roster head into free agency. It includes the ikes of Rob Gronkowski, Chris Godwin, Leonard Fournette, Ronald Jones, Jason Pierre-Paul, Ryan Jensen, Ndamukong Suh, and Giovani Bernard.
Tampa Bay has many critical decisions to make that will all likely hinge on what Brady chooses. He's the linchpin to the franchise's future as his departure into retirement would change the entire dynamic.
Want $250 to bet on the NFL?
Sign up today!
The Buccaneers are built with a roster to win now, starting with Brady. If he elects to retire, it shifts the offseason game plan that could see a much different collective roster back for the 2022 season.