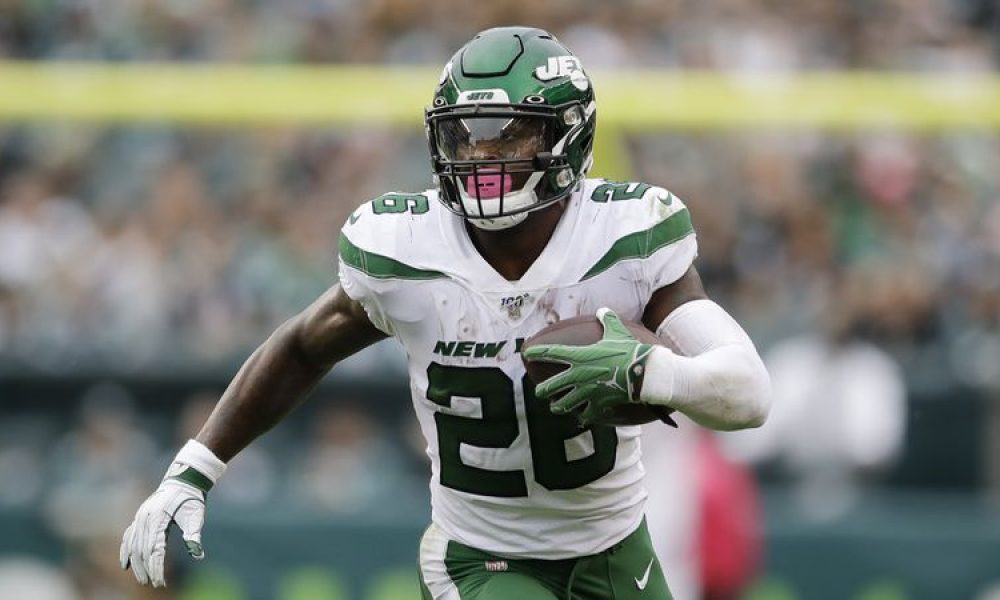 LeVeon Bell won't play football in 2022, and may not return to the NFL if his boxing career goes well.
LeVeon Bell is set to face fellow All-Pro running back Adrian Peterson in an exhibition boxing match on July 30.
In fact, LeVeon Bell says he's been preparing for boxing since last season. Bell, who played for the Buccaneers and the Ravens in 2021, insists it's 'not just a one off'.
Want $250 to bet on NFL futures?
Sign up here!
"It's been a challenge I've been willing to accept, something I took on," Bell said. 
"Boxing is something that, you know, they always say it's something you can't play boxing. Last year, I almost sat out the whole year to try to focus on boxing because I kind of knew that was what I wanted to transition to. This year, I know I'm not going to be playing this year because I want to focus on boxing. So, this transition for me has kind of been like, I guess, another opportunity for me. I'm just ready to showcase what I'm about.
"This is not just a one-off. This is, I guess like my introduction to kind of show what I'll be doing and how I'll be going about myself. Just an intro."
Read:
Baker Mayfield Faces Pivotal Year With Panthers
Bell says boxing fans can expect from him what NFL fans have seen for years. He's going to translate his rushing style to the ring.
"I obviously feel like I'm more quick than 99% of the people that I'm going to be in the ring with," Bell said. "My speed, my quickness, my timing, it's really going to be unmatched. It's kind of hard to explain in terms of football and try to translate it to boxing, but just my style of football you try and turn the field more and you can see. Like, people say I'm patient. I pick my holes this, that and the other – it's just really all timing. That's all it really was."