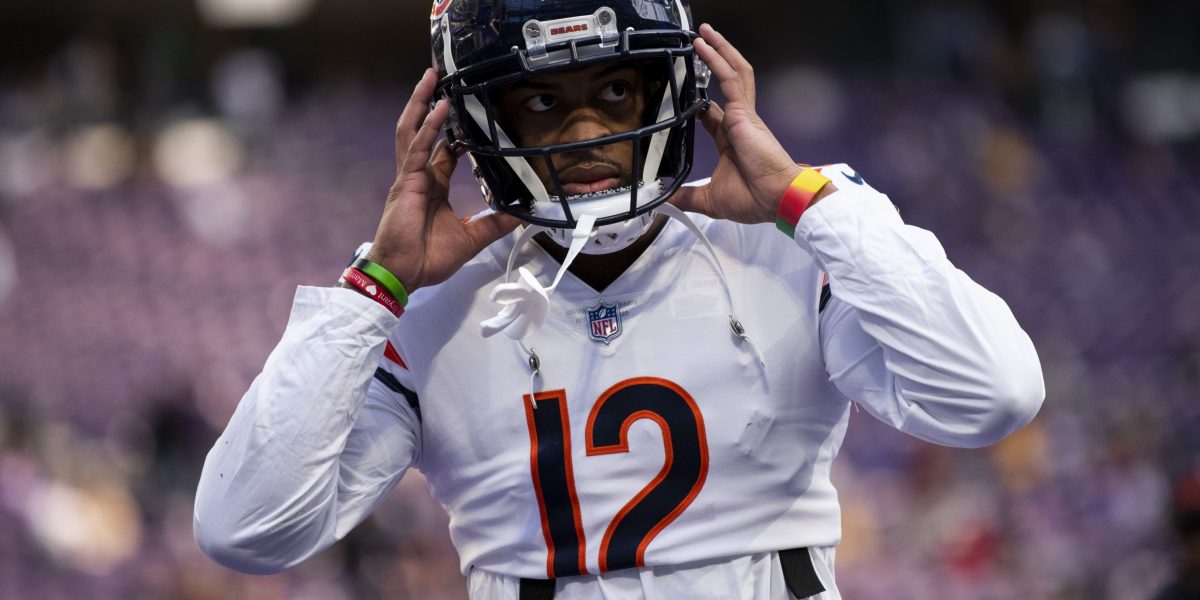 Rams wideout Allen Robinson has an incredible chance to repent for the worst season of his life in 2022.
Allen Robinson spent a frustrating 2021 season with the Chicago Bears. He was in and out of a disjointed offense due to injury.
In his previous two seasons, Allen Robinson was one of the best WRs in the NFL. He averaged 6.3 catches, 74.9 yards per game ad 13 receiving touchdowns.
In 2021 however, his production fell to 38 receptions, 410 yards and 1 receiving touchdown.
Want $250 to bet on NFL futures?
Sign up now!
There should be no better team with which to reignite his form than the reigning Super Bowl champions. Signal caller Matthew Stafford is already impressed with Robinson's ability to read the game. 
"I've been very, very impressed with his ability to grasp our offense, his role in our offense," the Rams quarterback said.
"His understanding, even when he might miss something or mess something up, the reason is so sound on why he did something — he heard this and thought that, and I'm like, 'That's a great thought.' It's really productive growth for him in our offense."
Read:
Minnesota Vikings Have Renewed Hope With Kevin O' Connell
"I think his route tree is extremely expanded from probably years ago, or maybe what we've had our other receivers do," first-year Rams offensive coordinator Liam Coen said. "I mean, he can run a lot of routes that Cooper can, you know — some of those option routes and choice routes and things that we asked Cooper to do — because he just has an unbelievable ability to play underneath, himself."