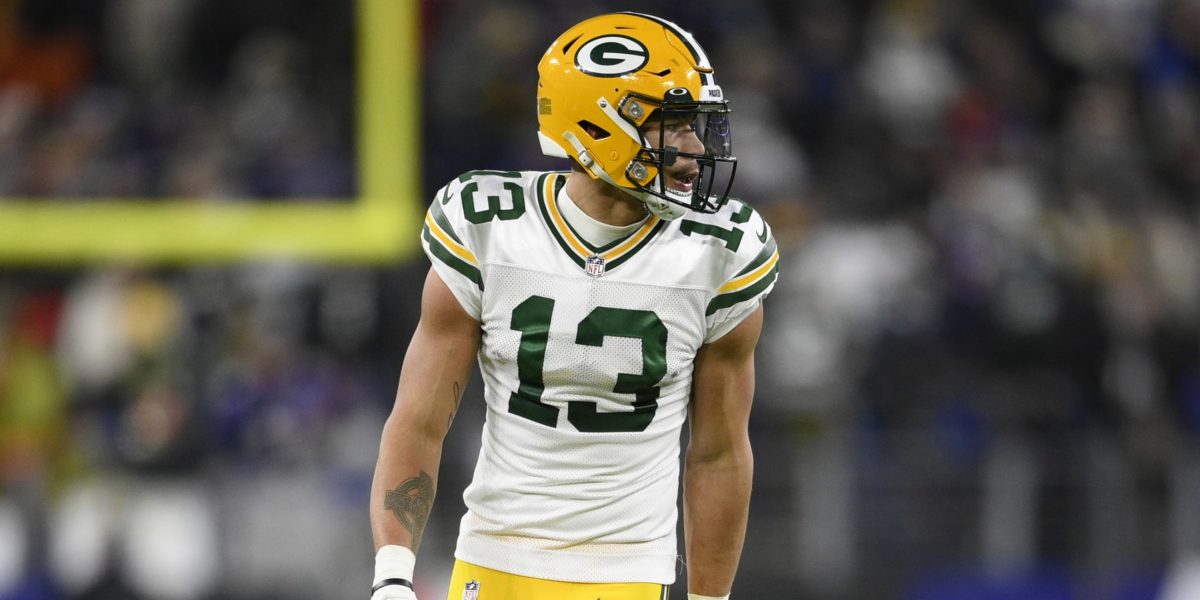 The experience of QB Aaron Rodgers will help the Packers offset the loss of Davante Adams, according to Allen Lazard.
The WR has been with Green Bay since 2018, and next season could be his biggest chance to shine.
Davante Adams had more receptions and receiving yards than all Green Bay's receivers combined in 2021. He accounted for 34.3% of all Packers receiving yards.
No other WR on the team recorded more than 60 targets or 40 catches. Allen Lazard finished last season with 40 receptions for 513 yards and eight touchdowns.
Want $250 to bet on NFL futures?
Sign up here!
Luckily Green Bay still has Aaron Rodgers, who Allen Lazard has the advantage of being familiar with.
"It's a lot of targets and a lot of production that he's leaving for us to be able to pick up and be able to produce," said Lazard. 
"Aaron is still our quarterback here who has been successful with many receivers before.
"Having him as a quarterback and leader just makes our job a little bit easier. We're just sticking positive together. … Obviously there's a lot of young guys in our room, a lot of guys that haven't played with him, and [we are] trying to share our knowledge and whereabouts of how to operate in those situations."
Read:
Tua Tagovailoa Addresses Dolphins' Prior Interest In Tom Brady
"You've got to trust the coaching first and foremost," Rodgers said of the process. "I need to have a lot of conversations with (wide receivers coach/passing game coordinator) Jason (Vrabel) and make sure we're on the same page in that the things being taught are what I want to see on the field. Jason does a great job of that.
"You have to trust the leaders in the room, specifically Randall (Cobb) and Allen (Lazard), to pass the message on the right way. And then you have to hold them accountable. If you get reps with us, you want to see the right stuff."