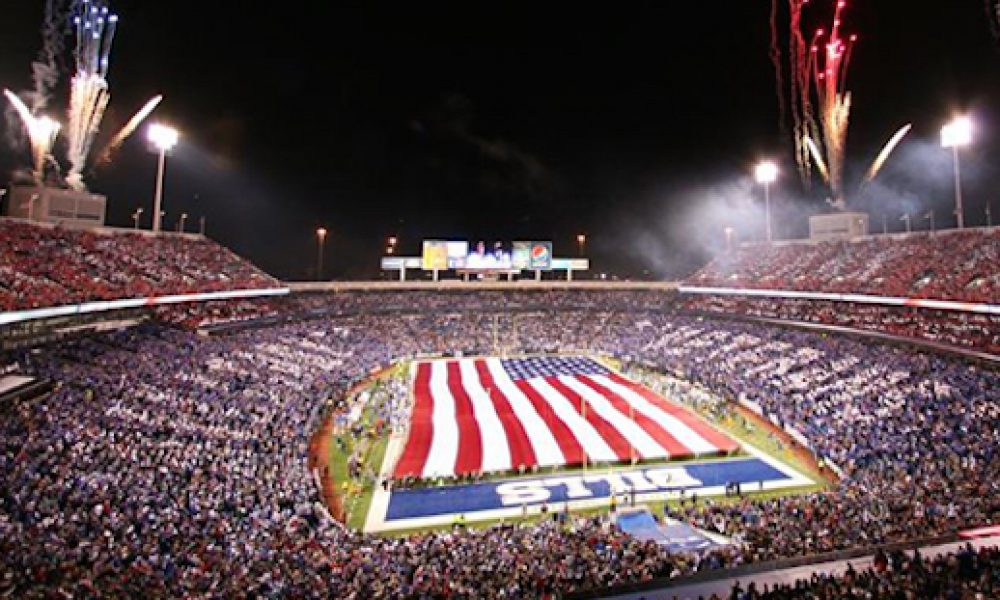 The Buffalo Bills might have their best chance to win the Super Bowl since their halcyon days of the 1990s. Here's five reasons it could finally happen.
5. The AFC East isn't particularly strong
There's no reason to think Buffalo has any issues winning the division. Yes,  the Miami Dolphins are improved after winning nine games last year, landing Tyreek Hill in a trade with the Kansas City Chiefs. However, Miami and quarterback Tua Tagovailoa have much to prove before being put on Buffalo's level. In New England, the Patriots might have taken a step back after adding no significant talent around quarterback Mac Jones while losing star corner J.C. Jackson in free agency.
4. Patrick Mahomes doesn't have Tyreek Hill anymore
This can't be understated in the AFC race. The Chiefs are the only team in NFL history to host consecutive AFC Championship Games. Each of the past two seasons, the Bills have seen their campaign ended on the frozen turf of Arrowhead Stadium. Now, with the Chiefs no longer having star receiver Tyreek Hill — who torched them for 11 catches, 150 yards and a touchdown in the Divisional — Kansas City's offense will be less electric.
3. Von Miller might be the offseason's biggest signing
Miller is 33 years old, but that didn't stop the Bills from giving him a six-year, $120 million deal this offseason (the structure essentially makes it worth three years with team options). Miller was a huge part of the Los Angeles Rams and their run to glory last season, and now he comes to Buffalo looking for a third ring. For years, the Bills have lacked an elite pass-rusher in January to compliment and otherwise great defense. Not anymore.
2. 13 Seconds
Again, the loss in Kansas City looms large. The Chiefs were beaten, trailing 36-33 with Buffalo kicking off and 13 second remaining in regulation. Then, incredibly, the Bills gave up 45 yards on two plays, allowing Kansas City to tie the game and win it in overtime. That should provide all the motivation necessary for Buffalo both when the teams clash in Week 6 at Arrowhead, and also for the remainder of the year as the Bills try to ensure themselves of home-field advantage.
1. Buffalo has Josh Allen, and a great supporting cast
The bottom line is Allen and a great roster. The Bills are going to be tested by the likes of Kansas City, the Cincinnati Bengals and perhaps even the Baltimore Ravens or Los Angeles Chargers. However, Buffalo should have a good chance to beat them all if health is good. The Bills are finally ready to take the final step.