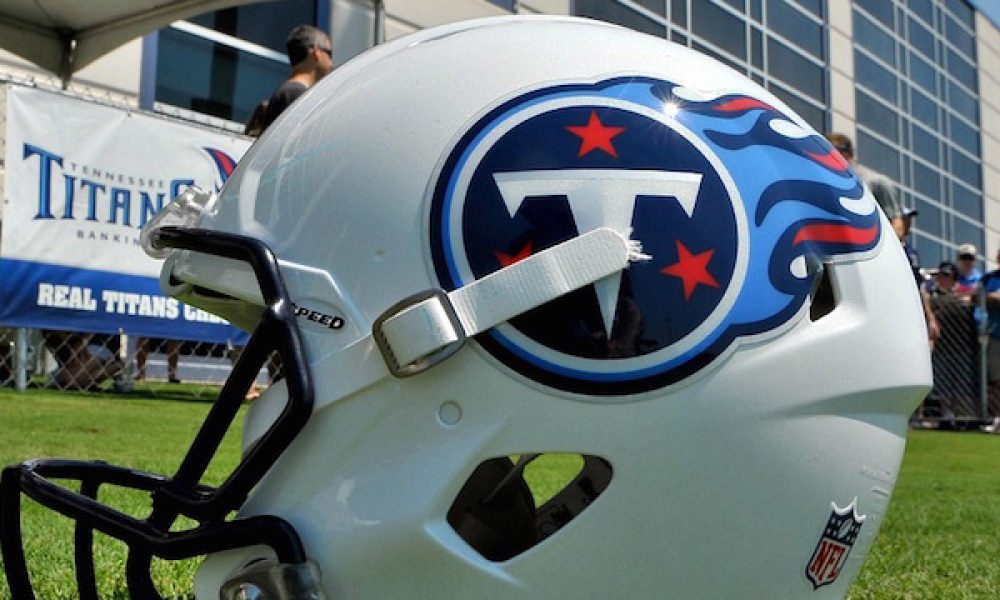 Jul 26, 2014; Nashville, TN, USA; during training camp at Saint Thomas Sports Park. Mandatory Credit: Jim Brown-USA TODAY Sports
Every year, a few NFL teams fall back in the standings after making a jump the year prior. In 2022, these five teams have some earmarkings for that.
5. Cincinnati Bengals
The Bengals are getting some critical eyes after going from an afterthought to the AFC champion in a single season. But while they make this list, don't sleep on Cincinnati. The Bengals have a ton of offensive talent in quarterback Joe Burrow, running back Joe Mixon, and receivers Ja'Marr Chase, Tee Higgins and Tyler Boyd. However, they're listed at No. 5 because it'll be very hard to get back to the Super Bowl considering how tough the AFC is.
4. Tennessee Titans
Speaking about how tough the AFC has gotten, enter the Titans. Tennessee was excellent last year, earning the conference's top seed before getting bounced by the Bengals in the AFC Divisional round. Now, Tennessee is without star receiver A.J. Brown following a trade to the Philadelphia Eagles, and the Indianapolis Colts lead an improved AFC South. The Titans could very well go from being the No. 1 see to missing the playoffs.
3. Las Vegas Raiders
We stay in the AFC for the third team on the list, the Raiders. Las Vegas actually brought in edge rusher Chandler Jones and receiver Davante Adams, adding them to a team that reached the playoffs in 2021. The problem? Las Vegas might be the worst team in its own division after significant upgrades were made by the Los Angeles Chargers and Denver Broncos. Furthermore, other than the edge rushers, the Raiders' defense is made up of very questionable talents.
2. Arizona Cardinals 
What to make of the Cardinals? Arizona has looked great each of the last two years before folding down the stretch. Last season, the Cards reached the playoffs but were blown out in the NFC Wild Card round by the eventual champions, the Los Angeles Rams. Now, with receiver DeAndre Hopkins suspended the first six games, the loss of edge rusher Chandler Jones and the contractual questions around quarterback Kyler Murray, can the Cardinals get back to the playoffs?
1. New England Patriots
Simply put, this is not a playoff-caliber roster in the AFC. New England doesn't have a top weapon and Mac Jones, while an interesting prospect at quarterback, isn't a top-10 player at the position in his conference. Even if head coach Bill Belichick performs a magic act, it'll be tough for the postseason to reach Foxboro in 2022.